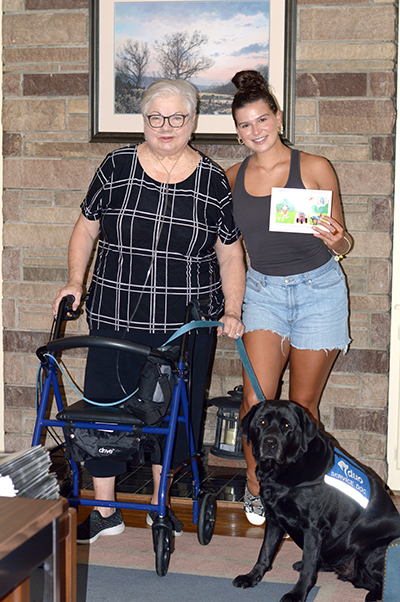 A 5-year-old Black Labrador has inspired Farragut woman Gloria Gorss and her granddaughter, Maya Alves, to write a children's book about Gorss' experiences with her service dog.

"She is my constant companion and helper," said Gorss, who acquired Betty Grable three years ago.

As such, Alves encouraged her grandmother to write the children's book, "Game Day with Grammy,"

"Maya came up with the idea we should write a book about grandma with disabilities, and maybe try to help little kids," Gorss said.

"Sometimes kids may not understand why grammy and grandpa cannot do certain things or go certain places," said Alves, a University of Tennessee junior majoring in early childhood education. "Kind of the whole service dog idea was really cool to bring into the story."

Gorss said sometimes children are afraid of the oxygen tanks and wheelchairs.

"Hopefully, (the book) will inform and entertain at the same time," she added.

The book is available through Amazon for $10.99.

Gorss was diagnosed with an auto-immune disease, chronic inflammatory demyelineating polyneuropathy, a form of muscular sclerosis, 10 years ago.