Viox finds missing pieces through Louisiana relations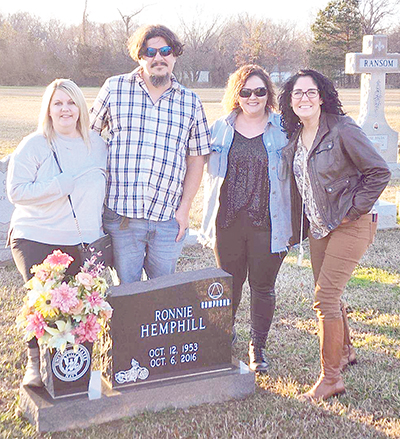 Farragut resident Candace Viox's quest to find the parents who gave birth to her has finally been accomplished.

Last week, Jan. 21-28, she went to Monroe, Louisiana, to find the missing piece — her father — and met her siblings, uncles, aunts and cousins. With a broad smile. but a crack in her voice, she said, "They are amazing.

"I don't know how to explain the love," Viox added. "They just accepted me immediately … they just acted like they knew me my entire life.

"They're just a good, hard-working, loving family."

Viox, who owns Water Into Wine bistro & lounge, said "the really cool part was meeting the uncles (Jeff and Damon). Uncle Jeff has the biggest heart you'll ever meet. He's 5-(foot)-7. He smiles big as sunshine, loves everybody.

"Uncle Damon owns his own roofing business," she added.

Viox also has another uncle, Gary Hemphill, a car salesman who lives in Alabama, and had an aunt, Donna, who died in 2018.

Most of the family still lives in the same area of Monroe, Louisiana.