KCS hosts vets, grandparents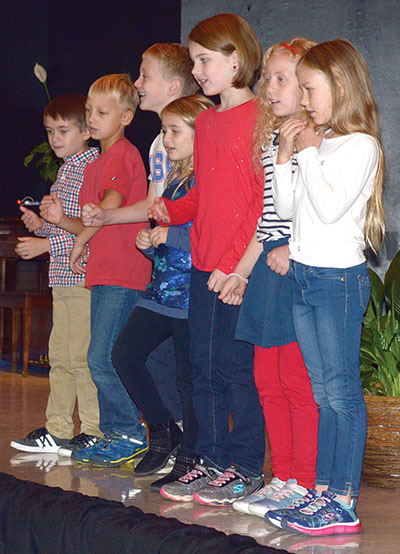 Knoxville Christian School pre-kindergarten students sing the "Thank-You Song" and "Grandparents Day Song" to veterans, grandparents other family members and school faculty at a KCS Grandparents/Veterans Day program at the school Friday, Nov. 8.

Knoxville Christian School faculty and students honored military veterans and grandparents with a program and activities as part of Grandparents/Veterans Day Friday, Nov. 8.

The day started with an assembly, which included prayer, presentation of the Colors, Pledge of Allegiance and speaker James E. Fox, U.S. Army, retired, of Farragut.

"As a veteran, I am especially honored to be here," said Fox, who served during the Vietnam War era, between 1969 and 1975, at Fort Jackson, South Carolina, and Fort Gordon, Georgia. He served as KCS president from 2007 and 2014 and remains active with the school, still serving as its legal council and as a school board member.

He presented an American flag to KCS president Robert "Bobby" Simpson and students.

Fox said as he looked at the audience, he was "transported back to a time we spent almost 40 years here.