'God's plan': Sheltons' Town 'Castle' for sale at $5.25 million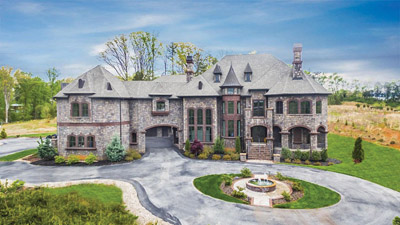 Overlooking Campbell Station Road, the front of this Sonja Drive home is not readily visible, but up close, has an old-world castle-like feel.

What could be referred to as "Farragut's Castle" is on the market at an asking price of $5.25 million.

The uniquely-designed 15,027- square-foot home has a Sonja Road address and overlooks Campbell Station Road from an 11.45-acre tract. The home was completed in March 2015

following a more than a three-year design and build process, which also included finding the right property.

It was designed by its owners to be large enough for their family to enjoy not only in present day, but also in the future.

"We wanted to have a large home that our kids, along with their families, would one day be able to come back and visit us," explained owner Kimberly Shelton.

However, she believes God wants the family to change course.