Hardin Valley resident's 2-year effort culminates in 'The Play' starting April 20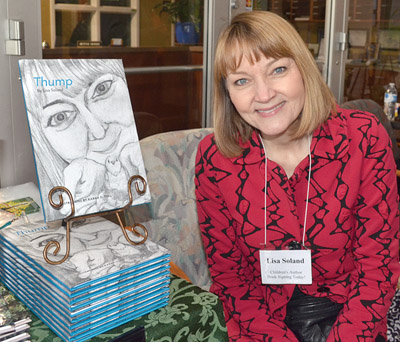 Lisa Soland is a prolific author, having written the upcoming "Sergeant York: The Play" which opens this week West Park Baptist Church's CedarBrook Outreach in the HUB Student Center. She also has written more than 80 additional plays, and a children's book, "Somebunny Loves You," which she shared Saturday, April 7, at Town of Farragut's Book Fest.

Almost exactly 100 years after Sergeant Alvin C. York became an international World War I hero and legend, a Hardin Valley actress, director and playwright is bringing his story to life on a Knox County stage.

Lisa Soland worked more than two years on "Sergeant York: The Play," which begins a six-week run at 7:30 p.m., Friday, April 20, at West Park Baptist Church HUB Student Center, 8833 Middlebrook Pike.

The production stars Greg Helton, who not only plays the title role but also portrays all other characters in the play.

It is based on the true story of York's life, which began in rural north-central Tennessee, near Jamestown, where he was one of 11 children born to William and Mary Elizabeth York near Pall Mall.