While Mancini is crowned, most 'Senior' of KCHS grads at 99, Margaret from Class of '37, honored at game.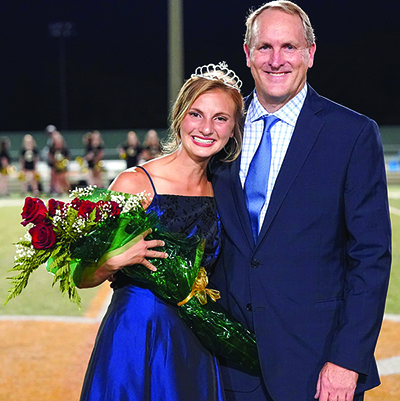 Knoxville Catholic High School senior Eleanor Mancini was crowned 2019 KCHS Football Homecoming Queen Friday, Sept. 27, during halftime of the Irish varsity game versus Johnson City Science Hill in Blaine Stadium. She was escorted by her father, Dr. Matthew Mancini.

While Knoxville Catholic High School crowned one senior, 2019 Football Homecoming Queen Eleanor Mancini, KCHS celebrated its oldest living graduate Friday, Sept. 27, during Homecoming Night festivities.