'I can do this,' Lou L Tate recalled about 'God's calling' to start a school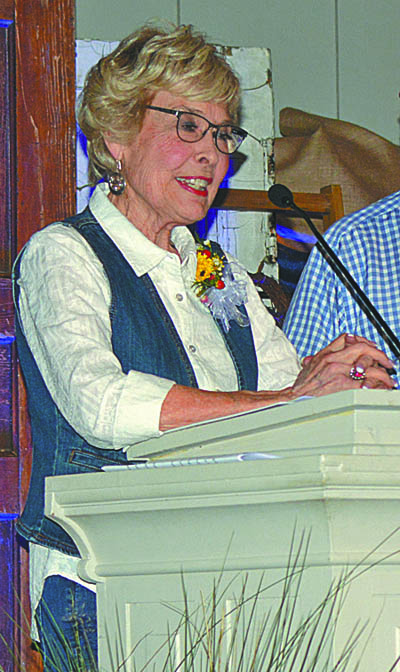 Lou L Tate, school founder, and husband, Joe Tate, received a minute-long standing ovation. She took pleasure in recalling the details of how Tate's School got started.

KNOXVILLE — Joe Tate's bugle call got a golden anniversary of events kicked off at Tate's School in Cedar Bluff, more than 50 years after his wife answered her "calling from God" to create a school — which has combined a Christian atmosphere with quality education — for children in West Knoxville.

A packed house in "The Barn" auditorium on campus — featuring former teachers, students and other avid school supporters in addition to students' parents, staff and faculty — celebrated "50 Years of Learning, Love & Laughter: Tate's Golden Anniversary Celebration" Saturday evening, March 9.