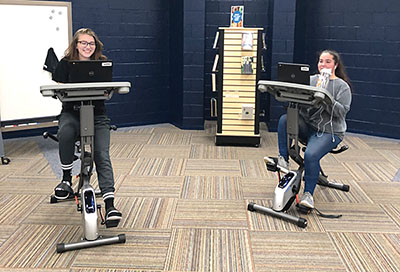 When students return to Farragut High School — hopefully this fall, although no official announcement has been made — they will see a brand new library thanks to a $135,000 face-lift.

At least three years of fundraising efforts led to the refurbishing, which not only includes replacing tables and chairs from the 1980s, but also provides some exercise equipment and a new sound system.

While a recent-years fundraising Gala was presented by FHS Library Committee, additional funds have been raised over the last several years by FHS Education Foundation. Donations also were received from Faith Promise Church and the Pilot Foundation.