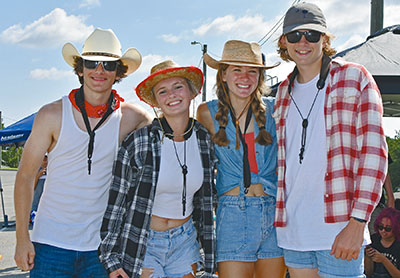 Farragut High School's Marching Admirals spent two hot weeks in July preparing for the upcoming band season.

The 146-member group, led by four drum majors, director Kenneth Carrico and new assistant band director Rodney Brown, practiced their program, "Diamonds in the Sky."

The first part of that program will be performed during halftime of the varsity football season-opening game at FHS's Bill Clabo Field Friday evening, Aug. 19, as the Admirals host Hendersonville Beech. Opening kickoff is 7 p.m.