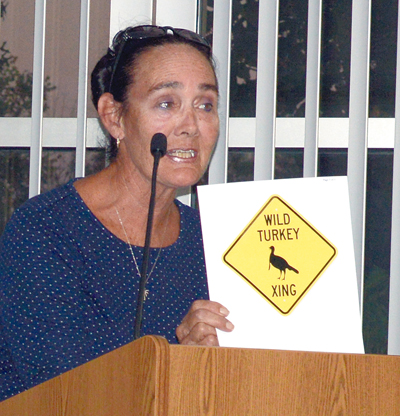 Farragut resident Mary Miller proposed "Wild Turkey Crossing" signs along Boring Road during BOMA meeting Oct. 11.

A Farragut man and his daughter are looking for relief from traffic problems along Smith Road.

Baldwin Park resident Jack Ferrell proposed a marker along Smith Road, to make drivers aware someone might pull out of Boring Road, during a Farragut Board of Mayor and Aldermen meeting Thursday, Oct. 11.

Ferrell said the sign "would give us a little leeway coming out of there.

"I have a big problem getting out of (Baldwin Park) with any kind of safety," he added. "It's almost impossible. I've lived here almost six years, and the problem is only getting worse all the time.