A Big Splash!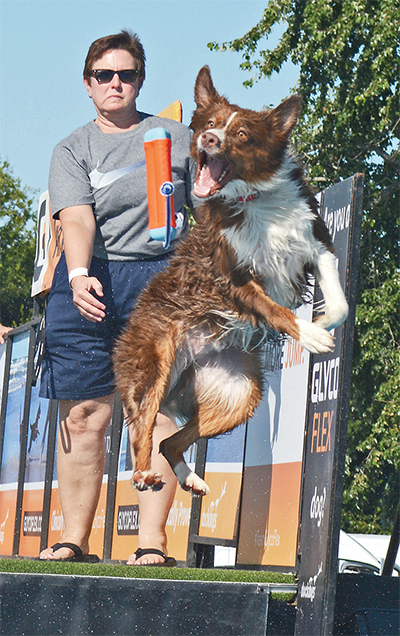 Whiskey, a 1 ½-year-old Australian shepherd, made a big leap-and-grab attempt while watched closely by owner LeeAnn Duckett.

Third Annual Dog Daze Dock Dogs national pool-jumping competition, hosted by Shop Farragut/Farragut Business Alliance, continues to explode in popularity as it breaks records in participation and spectators.

"We're excited about the numbers," Steve Krempasky, Shop Farragut executive director, said Sunday about the three-day event in the parking lot of Village Green Shopping Center Friday, Aug. 16, through Sunday, Aug. 18. "We've have over 5,000 people."

The Farragut Dock Dogs event was the last regional competition in the Southeast where dogs/owners could earn points for the national event, which takes place at the end of September.

"We've had a lot of new competitors this year," said Trent Steele, president of Smoky Mountain Dock Dogs.

Steele said about 240 dogs – 40 dogs in six waves — competed this year, an increase versus last year's numbers.