Town officials excited about old Ingles building concept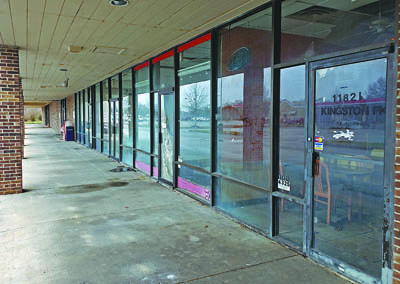 One of many forgotten store fronts that would be a thing of the past soon if plans for the old Ingles shopping center come to pass.

Excitement set the tone for Farragut officials when Ingles Markets construction manager Preston Kendall and Samia Coker, associate with Robertston Loia Roof Architects and Engineers, presented a site plan to remodel the former Ingles building at 11080-11833 Kingston Pike, during a Town Staff-Developer meeting Tuesday, March 5.

"So far, so good," Farragut Mayor Ron Williams said.

"It's all very exciting," Alderman Ron Pinchok said. "It's a very interesting concept of redoing the whole building.