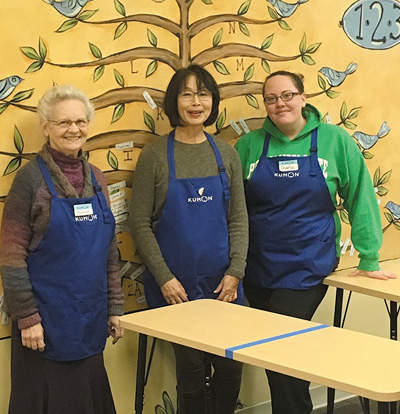 Kumiko Franklin, center, Kumon of Farragut center owner/instructor, joins instructors Colene Wood, left, and Charlie Pugh at Kumon of Farragut, which has moved from Alcoa to 7276 N. Campbell Station Road, Farragut.

Farragut families have somewhere to turn if their children are lagging behind in their studies.

Kumon of Farragut is gearing up for an open house from 1 to 4 p.m., Saturday, Feb. 24, at its 7276 N. Campbell Station Road location.

Kumon of Farragut serves children ages 4 to college-level students, providing supplemental math and reading instruction with eight instructors. The program currently has 140 students enrolled.

It also offers kokugo, a Japanese reading class as a supplement to the program.