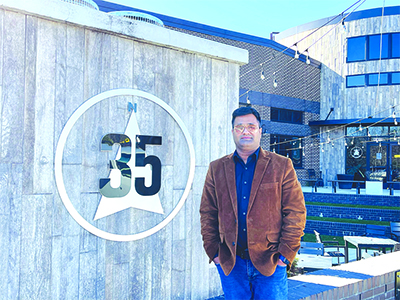 A new owner has taken over 35 North, 11321 Kingston Pike, on the corner of Kingston Pike and North Campbell Station Road and anticipates opening the food service business in mid-May.

"I'm pretty excited about it," said Knox County resident Vinit Sharma, who recently purchased 35 North. "I hope our Town will love it, given all the businesses and banks … for those happy hours and meetings."

The name of the business will remain the same.