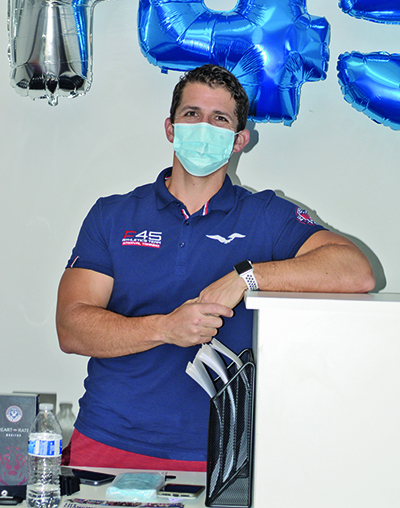 West Knoxville's newest franchise, F45 Training at 9405 S. Northshore Drive, held its grand opening Saturday, Sept. 19.

Built during the March quarantine, F45 launched successfully "during the strangest times in recent history," owner/operator Chip Gibson said.

F45 Training, of which F45 stands for functional fitness 45 minutes, provides a different experience in circuit training with COVID-19 restrictions in mind.

"With exception of (Saturdays), they are all 45-miniute classes," he said. On Saturdays, F45 offers a 60-minute hybrid workout.

Stations are spaced apart, everyone gets a temperature check as he or she walks in the door, and Gibson said a cleaning protocol is in place to keep the areas disinfected.