Copper Cellar Family expands with new restaurant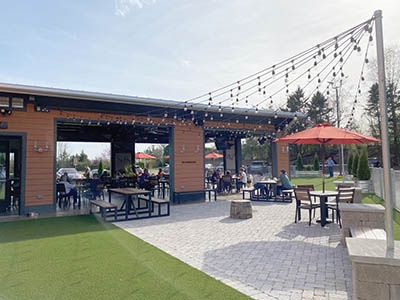 The Copper Cellar Family of Restaurants has a new member of its family — Corner 16 at 9637 Kroger Park Drive, just off Northshore Drive in Northshore Town Center.

The restaurant, now the latest eatery in the Copper Cellar family and second Corner 16, opened its doors Monday, March 29.

"Copper Cellar Family of Restaurants is excited to have the second location of Corner 16 in the Northshore community," said Kelsey Headrick, marketing director with the company. "There has been tremendous growth in that area, and we are happy to be able to be a part of that.

"The Copper Cellar Family can't wait to create memorable meals and meaningful connections with both new and old faces at our new Corner 16 location," she added.

The growth of Copper Cellar Family of Restaurants, which is headquartered in Knoxville, spans 40 years.

Mike Chase, president/owner, "looks for places to open restaurants," said Brenda J. Lott-Herron, Copper Cellar operations and logistics director. "He's in the restaurant business and loves it.