Belle Therapy+Wellness, Dragonfly Lactation, serve local women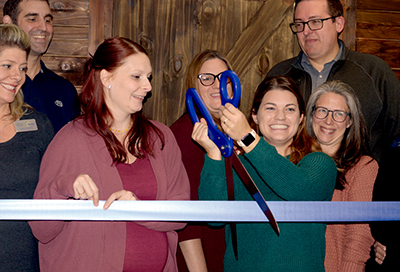 Two businesses are sharing space to serve the area's women.

Ally Capps, physical therapist/owner of Belle Therapy + Wellness, a concierge service, and Melanie Kondrat, owner of Dragonfly Lactation, recently opened their businesses at 10805 Kingston Pike Suite 100, next to Costco.

"It's great," they both said about opening.

"We have a lot of people stop in just to say 'hi' and see what's going on in here," Kondrat said. "They see us and look at Costco."

"We're here to celebrate Belle Therapy + Wellness," Farragut West Knox Chamber of Commerce president/CEO Julie Blaylock said during an FWKCC-sponsored ribbon cutting Tuesday, Nov. 28, at the business.

Capps, a pelvic floor specialist, works primarily with women, especially in the pregnancy and post-partum realm.