Retiree opens booth at Homespun to sell works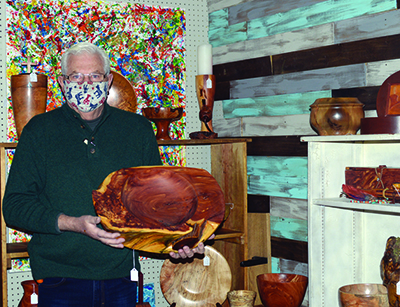 For Karns retiree Steve Brown, wood-turning simply was a hobby he enjoyed to pass time.

Then his daughter, Amanda Martin of Farragut, urged him to sell his pieces at The Shoppes at Homespun in Village Green shopping center, where he now has a booth featuring his one-of-a-kind works.

"All of these pieces have a story to tell," Brown said.