Putting a happy face on ice cream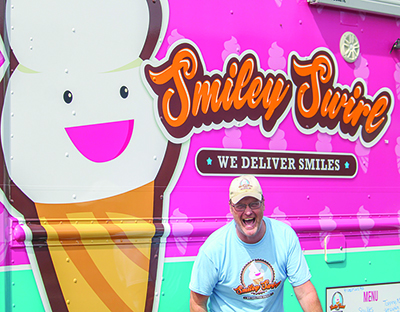 Farragut couple Tonya and Eric Broyles have rebranded their iconic pink ice cream truck and are looking ahead at franchise opportunities.

Formerly known as Softee-Serve, the 5-year-old company is now Smiley Swirl.

"I believe the new name better reflects our brand offering," Tonya said. "Ice cream, especially soft-serve ice cream, makes everyone smile. The new name is a happier version and better describes our product."

The decision to franchise Smiley Swirl "was not easy," a company press release stated. "Softee-Serve has been successful in the Knoxville, Tennessee market by catering events for up to 1,200 people at churches, businesses, weddings, schools, festivals and more.