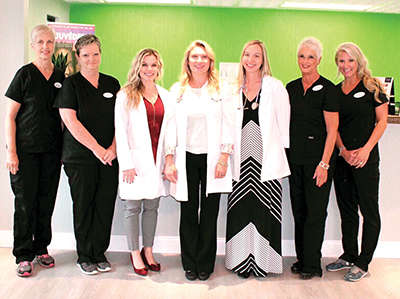 West Knoxville board-certified nurse practitioner Heather Whittemore sees her duty as helping her patients be the healthiest version of themselves – inside and out.

She has opened her own practice as owner/certified nurse practitioner of Be Well Anti-Aging and Weight Loss at 10918 Kingston Pike next to Short Sheets Fabrics. Whittemore welcomes the community to Be Well's grand opening and ribbon cutting, hosted by Farragut West Knox Chamber of Commerce, at 4 p.m., Friday, Oct. 23.

"We will have many drawings and giveaways provided by local businesses, an open house to learn more about our services, product representatives on site, entertainment, food and drinks," she said of the event.

Whittemore said she has held many positions within the healthcare setting — clinical director, practice marketing and advertising director and registered nurse — before becoming a nurse practitioner.