Vols meet stars, live it up, lose to USC 14-0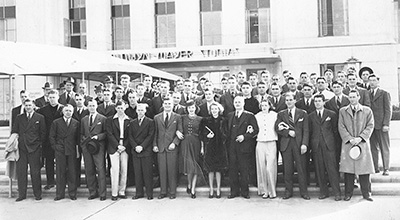 It was announced on Sunday Dec. 10, 1939, that the Tennessee Vols were headed to the Rose Bowl to play the Southern Cal Trojans. Head coach Robert Neyland confirmed the invitation with the simple statement that the Vols were "happy to go."

Knoxville was excited. The Rose Bowl was the dream destination of every college football program, and UT had its distinguished graduate, Clarence Brown, in Hollywood waiting for their arrival.

Brown had graduated from Knoxville High and then from the University of Tennessee in 1919. He was a successful Hollywood director and huge Volunteer football fan. The Vols had a special host to entertain them in the movie capital of the world.

Knoxville also was filled with controversy. UT administrators had stated the band and cheerleaders would not go.

It also was revealed not all 45 of the varsity players would make the trip. Students were outraged and threatened protests.