'Tougher' in 1930s, '40s, '50s vs. 1980s; in 1902 vs. 1939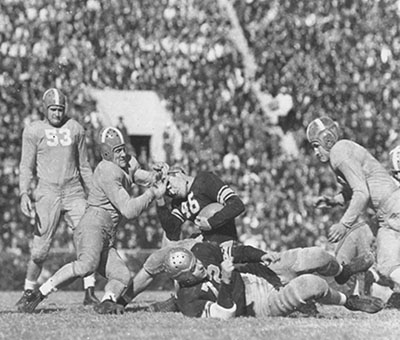 As a high school football coach, I attended many coaching clinics. Those clinics had many formal sessions in which Xs and Os were presented by distinguished speakers.

My coaching mentor, Don Ward, always guided me to the informal sessions where coaches conversed about the Jimmies and Joes and the puzzles that coaches face. These gatherings opened my young coaching eyes to the challenges of the profession.

In 1987 I was in Atlanta at a coaching clinic sipping an adult beverage in an informal session when an older gentlemen, sitting on the stool next to me, began a conversation. We exchanged a little of our backgrounds and began to talk football.

As the conversation grew deeper, he revealed that in the '40s and '50s he had coached college football in the Big Ten and told stories about strategies of the victories and losses in his career.

I was locked in.