Brown, powerful Bulldogs easily defeat rival Farragut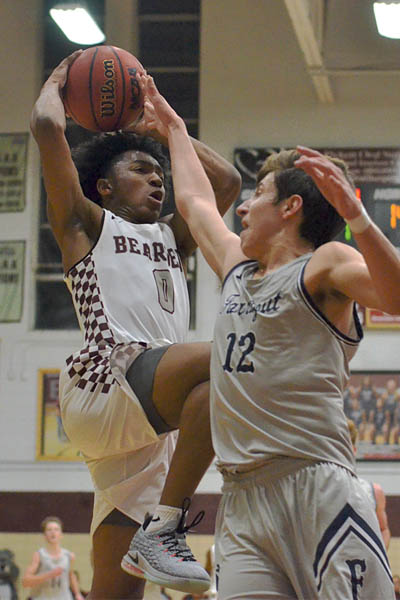 Bearden's Ques Fair, 0, goes for the dunk over FHS's Robby Geron, 12.

KNOXVILLE — When Bearden High School senior center Shamarcus "Shaq" Brown made his season debut Friday night, Dec. 7, he entered the game to rousing applause.

Every time he touched the ball, Bulldogs fans went into a frenzy. He responded by scoring nine points, rebounding and making several defensive plays to help Bearden cruise to a 77-21 District 4-AAA victory versus rival Farragut before a packed and boisterous house at BHS.

"It was great to have him back," BHS head coach Jeremy Parrott said. "He practiced a little bit this week and when he came into the game, he gave us a big lift. He came in and he did Shaq things."

Brown, who missed Bearden's first eight games recovering from a football injury, said he was happy to be back on the court for the Bulldogs (7-2 overall, 4-0 in the district).