HVA teams champs; FHS 2nd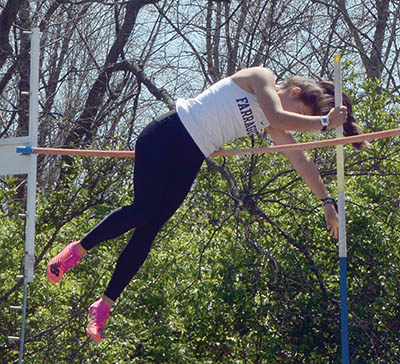 The rival "two-blues," Hardin Valley Academy and Farragut, were the top two track & field teams in both boys and girls — which included a handful of top state times, distances and personal career bests — during FHS Invitational, featuring more than 20 schools that included Mt. Juliet from the mid-state, Saturday, April 3, at Bill Parker Track.

The Hawks and Lady Hawks ruled as top teams, with the Admirals and Lady Ads close.

Hardin Valley's 4-by-400 relay team of Aiden Shaw, Daniel Blackston, Jeremiah Jones and Austin Rome "has the state's No. 1 time right now" after Saturday's run, HVA head coach Bryan Brown said.

Kaden Keller, region cross country champ, won the 1600-meter run.

"Ian Salyer, our shot putter, broke the school record," Brown said of his 49-feet-1.5 toss.