Two Farragut churches team up to aid in PTSD recovery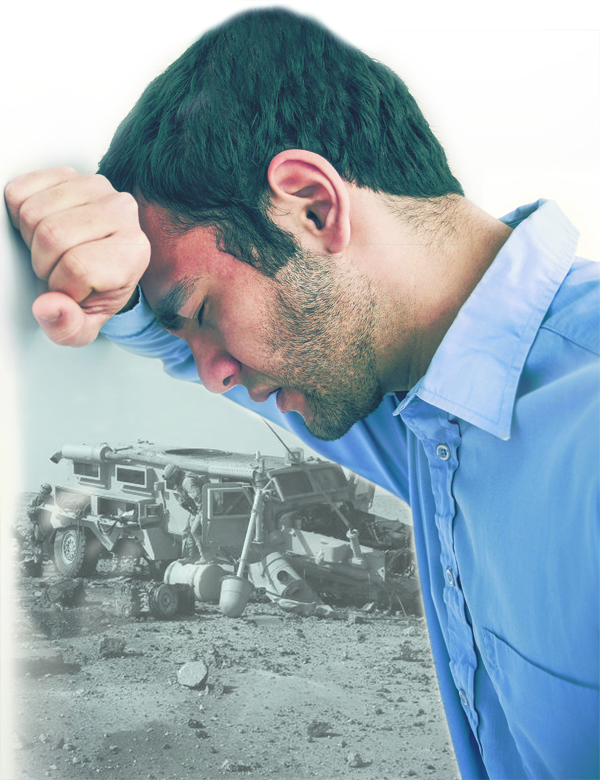 While there are many programs to address lingering negative affects for former combat veterans and active duty soldiers, two Farragut churches are working together to provide a different option.

Farragut Church of Christ and First Baptist Concord will provide a 12-week course, "REBOOT Combat Recovery," which targets the spiritual side of post-traumatic stress disorder among former soldiers, according to organizers.

It kicks off at 6:30 p.m., Tuesday, Jan. 16, at Farragut Church of Christ, 136 Smith Road.

Former U.S. Army soldier Joshua Ellsworth already was working with "A Warrior's Heart," a service ministry for veterans at First Baptist Concord, when the opportunity to offer REBOOT Combat Recovery arose.

First Baptist had been planning to offer the program, which is available nationwide, but after discovering Farragut Church of Christ also was planning to do the same, the churches decided to work together.
Ellsworth is working in outreach to get the word out about the program, which he said started at Fort Campbell, Kentucky, "to address the mental and spiritual side of combat trauma. It is designed to help soldiers to be able to get on a path of recovery."

He said soldiers don't necessarily have to experience active combat to have been traumatized in some way while serving in the armed forces.

"Every veteran's response is different in how they deal with [what happens to them]," Ellsworth said. "One thing about veterans is that when they get out [of the service], they just seem to melt back into the population, and it is hard for them to go out and accept help.

"And, sometimes they might come from an environment [that might make it difficult] or it might be a generational thing."

He said while today's soldiers might be more aware of possible resources and options, for some, 'it [still] is a pride thing. But, you can't let that get in the way of seeking help."

Ellsworth himself has faced a variety of post-combat struggles since his five-year Army service, which included deployment to Afghanistan, from 2009 into 2010.

"It wasn't fun," he said of his own experiences. "I was away for a year in a hostile

country. And I knew there are people at home who were worried about me."

It was through his own difficulties that he became involved with A Warrior's Heart, which began two years ago and focuses on a variety of post-military service needs.

REBOOT also is open to veterans' spouses. Child care is provided.

The course is free of charge.

Participants need only to register online at rebootrecovery.com/.

"Sometimes cost can be a barrier, and we don't want that to be the case," Ellsworth said.

For more information, contact Ellsworth at Joshua.o.ellsworth@gmail.com.