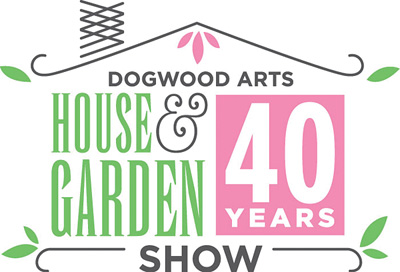 Celebrating its 40th year as the largest annual fundraiser for Dogwood Arts, 2018 Dogwood Arts House & Garden Show features some of DIY Network's top talent.

Robert Kulp, Mike Whiteside, and Sara Bendrick are all confirmed to appear at the House & Garden Show, Friday through Sunday, Feb. 16-18, at Knoxville Convention Center.

Kulp and Whiteside, stars of "Salvage Dawgs" on DIY Network, are Navy veterans and business partners who run Black Dog Salvage, one of the country's premier architectural salvage operations located in Roanoke, Virginia.

"From carefully extracting architectural elements from private homes and classic historical properties, to disassembling old hospitals and crumbling mills, every project has a mission to reclaim, renew and redefine architectural salvage for a sustainable future," a press released stated.

Bendrick, a landscape designer, gets her hands dirty beautifying the outdoor spaces of California homes as star of "Build It Like Bendrick." She also will host "Lawn & Order," a new DIY series set to premiere in April.

"Sara brings that passion to each of her landscape design projects, realizing each one has unique challenges and budget constraints that pave the way for creative solutions," the press released stated.

For more information, visit www.dogwoodhouseandgarden.com/, www.dogwoodarts.com or call 865-637-4561.