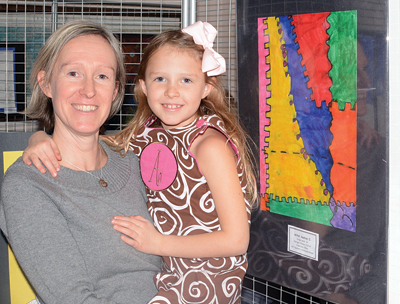 Amy Olson and daughter, Audrey, 7

Dozens of Farragut Primary School artists enjoyed the spotlight, with 80 works displayed in Farragut Town Hall Rotunda earlier this winter. Their works — in watercolor, crayon, oil pastel and marker — were celebrated during Town of Farragut Elementary Art Show with the artists and their parents, FPS art teachers Melanie Hammond and Mary Catherine Adams plus Town officials Thursday evening, Jan. 25.

For more photos from this event, please see Westside Faces in our print edition.