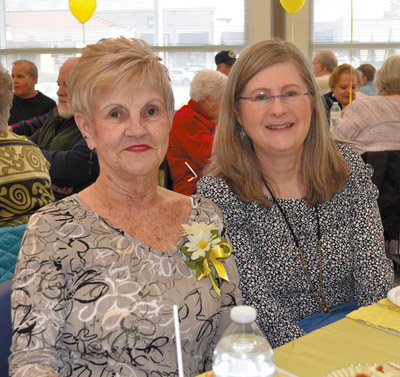 Bonnie Luty, left, and Belinda Price

Two decades of service at Frank R. Strang Senior Center was celebrated Wednesday, March 14, in grand style, featuring local dignitaries, big band tunes from the Ed Niedens Band and the appearance of many friends and staunch supporters.

What began as a handful of friends looking for a place to share coffee has developed into a membership numbering thousands, regularly gathering at 109 Lovell Heights Road near Kingston Pike (just east of Farragut town limits) to enjoy the continuing chapters of their lives.

For more photos from this event, please see Westside Faces in our print edition.