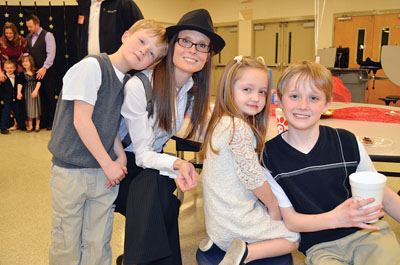 Gerand Saffles and children, from left, Gavin, Myla Dru and Liam.

Farragut Primary School literally rolled out the "Red Carpet" and held its first dance Friday evening, March 23, which brought together parents, students, teachers and administrators for one special night at Farragut Middle School.

Some young men dressed as their favorite super heroes, while many girls chose finery fit for royalty.

Sumptuous goodies were plentiful, and both young and old thoroughly enjoyed the dance floor.

The dance was sponsored and presented by FPS PTA — and based on the excited responses, may become an annual event.

For more photos from this event, please see Westside Faces in our print edition.