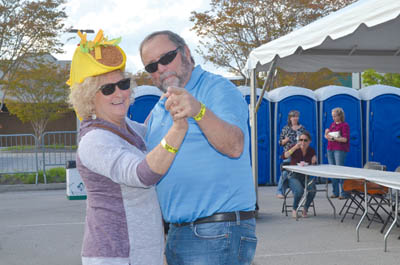 Glenna Blair and Doug Thompson

The former Gander Mountain parking lot was a festive location April 28, where good food, beverages and live music were enjoyed — all in the name of fun and charity.

Fourth Annual Southern Tequila & Taco Festival benefitted Remote Area Medical to the tune of about $40,000 — the largest total ever made from the fund-raiser, according to RAM officials.

Vendors offered a large variety of Southwestern fare and tequilas, along with other specialty beers. Music provided by John Stone and the Trailer Park All-Stars kept the crowd entertained into the night.

For more photos from this event, please see Westside Faces in our print edition.