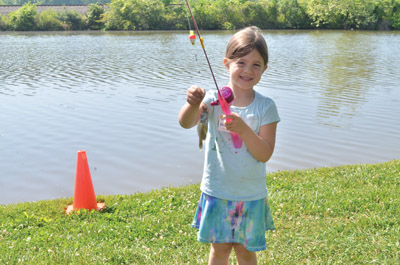 Hannah Herchenrider at the Bob Watt Fishing Rodeo

For 34 years, Bob Watt Fishing Rodeo has brought thousands of youngsters to Anchor Park to spend time with their families and enjoy a pastime of days gone by.

This year's Rodeo was held on one of the few May Saturday's unhampered by rain, as blue skies and sunshine greeted fishing enthusiasts of all ages.

The late Bob Watt, known as a dedicated member of the Town's Recreation Committee, began the event ultimately named in his honor in 1985.

Several of Watt's family members, including his daughter, Rachel Watt David, attended this year's event and voiced their continuing support for the long-standing memorial to a dedicated servant.

For more photos from this event, please see Westside Faces in our print edition.