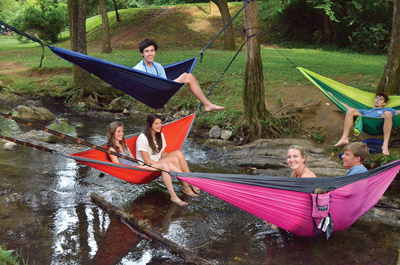 Clockwise from below left, Alexis Hess, Gigi Buechley, Jacob Feehan, Nathan Miller, Aiden Deucker and Daelin Adams (Lawn Chair Series)

Warm weather leads to an abundance of outdoor activities, not the least of which has been several outdoor concerts in and around Farragut.

The weather was calm and balmy for both recent concerts. Pinnacle at Turkey Creek brought back its Sounds of Summer (Fridays) concert series June 8, with fun for both children and adults in the parking area next door to Belk's Men's Store. Adeen the Artist was among the bands performing, with additional bands to play beginning at 6:30 p.m., July 6 and Aug. 3.

Town of Farragut's annual Lawn Chair Concert Series (Saturdays) kicked off June 23, as hundreds gathered in Founder's Park at Campbell Station to hear several musicians, including Jubal, and enjoy late evening calm in the picturesque park.

Lawn Chair Concert Series will continue from 6 to 9 p.m., July 14 and Aug. 25.

For more photos from this event, please see Westside Faces in our print edition.