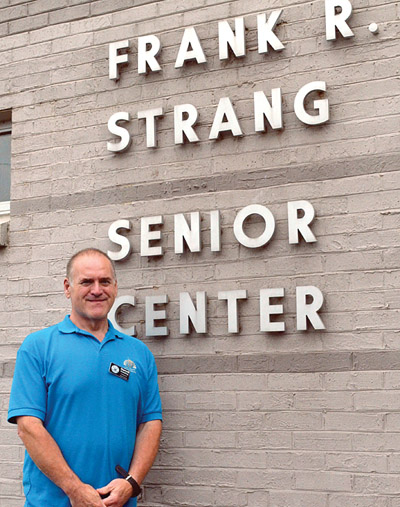 Darrell Gooding has been named new coordinator for Frank R. Strang Senior Center.

For only the third time since it opened 20 years ago, Frank R. Strang Center has a new coordinator.

Darrell Gooding was named to the position last month after the resignation of Lauren Monahan, who had served in the same capacity for nearly 18 years.

Gooding comes to Strang Center from Knox County's newest senior center in the Karns community, where he has worked since it opened three years ago. Prior to that, he worked with Halls Senior Center.

He comes to Strang highly recommended by his supervisor.

"Darrell is an outstanding member of our staff and a wonderful person," said April Tomlin, Knox County Senior Services manager, who oversaw Gooding's appointment. "He is very professional and has a big heart for seniors. It will not take him long to start building relationships with those that attend Strang Center."

Growing up in Fentress County and earning a master's degree in educational psychology, Gooding said he discovered his passion for senior citizens when he worked jobs in home health and as social services coordinator in a nursing home. "I developed a love for working with seniors then, and it is my passion to make sure seniors are able to stay active and engaged," he said.

Gooding said he has some plans for expanding some of the Center's services, including offering a variety of presentations, as well as starting a Grief and Grieving Support Group.

"I see so many seniors who have lost a spouse, or retired, and they just seem lost. But if they come (to the Center), they will find so many other people who have gone through the same thing."

"We had one at the Karns Center, and I think there is a real need for that, and maybe some other support groups, too," he said.

Gooding praised the programs, classes and activities already in place at Strang.

"Talk about a lot of talent in one room — we sure have that," he said enthusiastically.

"And, everyone has been so nice and pleasant since I arrived. We just have a wonderful group of individuals here."

However, plans have not yet been finalized according to local officials.