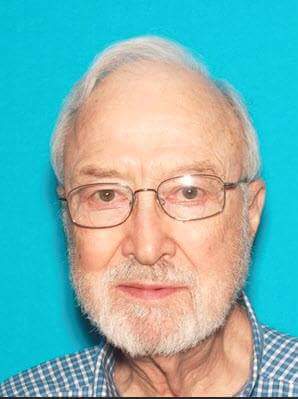 (This week's issue of the farragutpress, dated July 19, has a story on the disappearance of John Preston. Within hours of the paper being printed, the public was notified that Mr. Preston's body had been found earlier in the day. The following story updates the initial information provided to the newspaper.)



The family of John Preston, who was holding out hope he would be found safely following his July 10 disappearance, instead are grieving today as their patriarch was found deceased Tuesday, July 17.

The 78-year-old Cedar Bluff resident, who attended Farragut Presbyterian Church with his wife, Liz, had gone missing the previous Tuesday while running errands.

According to the KCSO, Preston was found on the side of a trail behind a mobile home park just off Foote Mineral Lane, reportedly by an ATV driver.

The report stated Preston's car, a 2010 Chevrolet Equinox, seemed to have gotten stuck somehow, and he had walked about 25 yards, where his body was found. It is believed his body had been in that location for "days," the KCSO's Facebook statement reported, adding that foul play is not suspected.

The couple's son, John Preston VI, had traveled to Knoxville from Kansas City the day after his father went missing, and had said Monday that he was at a loss as to what could have happened.

From his last known sighting to his home (was) just under a two mile radius, his son said.

"Any scenario I come up with, you can poke holes in," he said. "Presumably, something happened [medically] and he pulled into a parking lot, although we have driven to every parking lot to find him."

The Knox County Sheriff's Office had searched for Preston, as did his many friends and congregants from Farragut Presbyterian during the week he was missing. Family members also reached out to Rural Metro and hospitals as far away as Chattanooga during the search, which was that much more urgent because of Preston's health difficulties that included diabetes and cardiac issues.

In addition to John, the couple has two daughters, both of whom live out of state, and four grandchildren.

John and Liz Preston would have celebrated their 57th wedding anniversary this past Sunday, July 15.

On Wednesday morning, July 18, John Preston, on behalf of the family, thanked the community's efforts to help find his father.

He went on to say services will be held this Sunday, July 22, at Farragut Presbyterian Church.