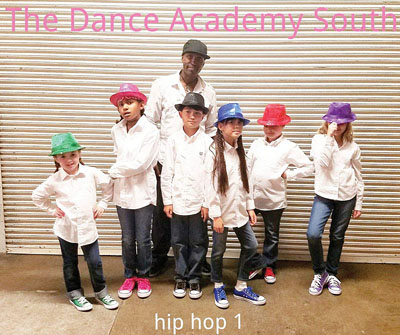 Greg Carney poses with just one of the many hip-hop classes he has taught down through the years at dance studios in and around Knoxville. Carney, who taught at Farragut Anytime Fitness earlier this year, will be teaching there again late this summer and fall starting Saturday, Sept. 1.

North Knoxville hip-hop instructor Greg Carney is bringing his special brand of dance back to Anytime Fitness in Farragut starting Saturday, Sept. 1.

Carney, who teaches the dance genre at various Knox County venues, taught a class at Anytime Farragut earlier this year, and participation and interest led to his planned return.

Carney knew Anytime Farragut manager Jennifer Celeste professionally, and she worked with him on securing the location after several of his Farragut students requested a site closer to their homes.

"Some of my students I had had three to four years were driving from Farragut to Broadway (Avenue, downtown)," he explained. "When the classes were at 5 p.m., it was hectic for them to get there."

"I have known him for a while, and knew he had wanted to teach out west," Celeste said. "We had the space and the accessibility, and our connection brought him to our facility."

Carney has more than 30 years of dance experience, beginning when he was 14. A Harriman native, he became part of a "Just Say No to Drugs" performance group in high school, which led him to form and take part in various singing and rapping groups since that time.

"We had positive songs, encouraging kids to listen to their parents, continue with their educations and not drink or do drugs," he said. It is a mantra he himself has followed down through the years.

"I have never done drugs or drank alcohol," he said. "And I still have this image of never (doing that) or letting peer pressure get to me."

While he maintains a full-time job with Fulton Bellows, Carney spends almost every other minute of time pursing his love for dance, teaching at three other studios and several after-school programs, along with line dancing and fitness classes.

Carney said he is "always teaching. Whatever it is you like to do, you can do it, if you are focused.

"Maybe this is what the Lord wants me to do," he added. "Dancing is my strength, but I feel it is Him, not me."

Two Farragut parents expressed excitement about Carney's teaching and his return to Anytime Fitness.

"I have been to his events and highly recommend him," Catherine Nelson said. "I hope that many take the opportunity to come see how wonderful he is.

"Greg makes dance and fitness so much fun and teaches the importance of it, too. He has a lot on his plate and he is an amazing man for keeping up with it all and putting the kids first."

"My boys have taken hip hop with Greg for two seasons and have loved it," Lacey Fitzgerald stated on the neighborhood web site Nextdoor.com. "He's a wonderful teacher."

Classes are from 10:15 to 11:15 a.m., Sept. 1, for boys and girls ages 7 to 13, and will continue through the fall. Cost is $65 monthly. For more information, contact Carney at 865-243-4713.