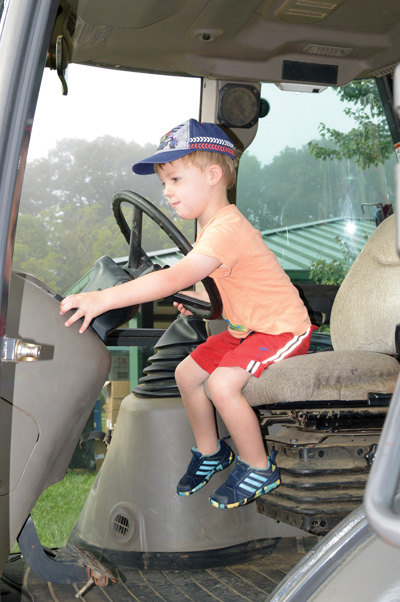 Andersen Poetz is at the controls during the 2017 Fun With Farragut's Fleet at McFee Park.

While construction moved Fun with Farragut's Fleet to McFee Park last year, the event returns to its regular venue, Mayor Bob Leonard Park, 301 Watt Road, from 9 to 11 a.m., Saturday, Aug. 18. As always, this is a free event sponsored by the Town of Farragut.

Fun with the Fleet is a way for kids to get up close and personal with big equipment used by the Town and Knox County safety officials. First Utility Hydration Station will provide plenty of water and Knoxville Moms Blog will provide snacks. Children's I.D. kits will be provided by His Security.

For more information, go to VisitFarragut.org/Events or contact Special Events & Program coordinator Brittany Spencer at 865-218-3378 or bspencer@townoffarragut.org.