There to help new mothers have successful breastfeeding relationship with their child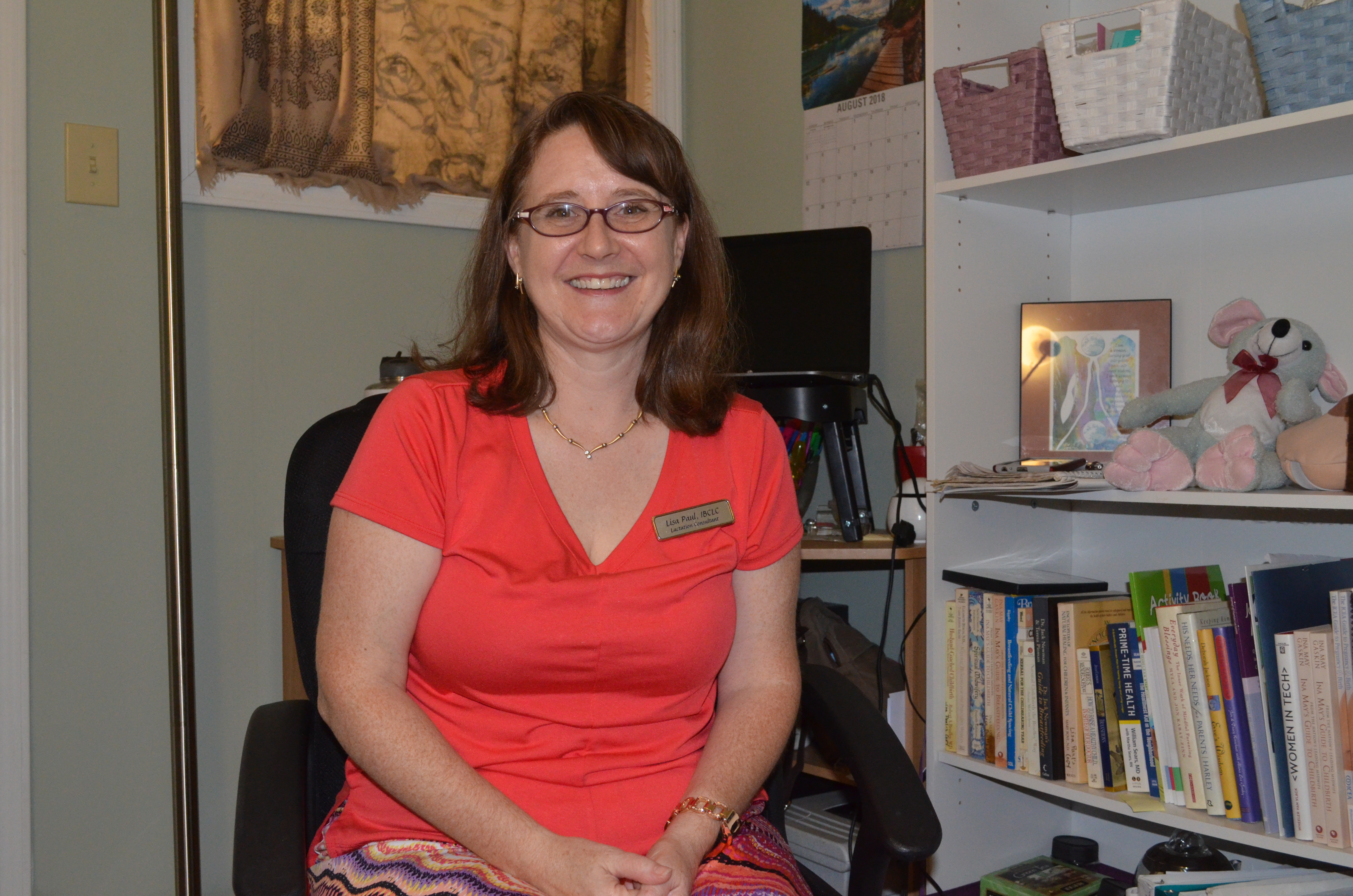 Lisa Paul, certified as an International Board Certified Lactation Consultant, is the only Blue Cross Blue Shield of Tennessee and Aetna in-network provider of lactation consulting within a two-hour radius of Knoxville.

Breastfeeding may seem the most natural thing in the world, and just what women's bodies are designed to do. However, new mothers can have a variety of difficulties all the same.

For example, they may have trouble lactating; they may be confused about how their body works; or the baby might have problems latching on to the breast.

"It depends on the mom what the needs are, but sometimes it is just trying to figure out the pieces of the puzzle to see what is not working well," explained Lisa Paul, a International Board Certified Lactation Consultant and health coach with her business, Bloom Into Parenting. "I am able to help them have a successful breastfeeding relationship with their child."

Paul has been a lactation coach since 2013 and has been in private practice for more than three years. Previously she worked with the Knox County Health Department.

Currently, Paul is the only private practice in-network provider of lactation services for Blue Cross/Blue Shield of Tennessee and Aetna who is within a two-hour radius of Knoxville.

She noted there are some services available at local hospitals, and University of Tennessee Medical Center has a free clinic, too.

Her services are 100 percent covered by the Affordable Care Act, but "unfortunately, insurance has not [always] agreed" to pay for the service, Paul said.

"Some companies are allowing us to be credentialed and contracted but not every company officially recognizes our profession. The paperwork trail can be daunting."

Paul recently decided help cut through some of the red tape surrounding payment of her services.

"Previously Bloom into Parenting would issue clients a superbill, which then had to be submitted to their insurance for reimbursement," she said. "but new moms have their hands full taking care of a precious newborn. They don't have time or energy to manage an insurance claim. I decided that, as part of my service, I would file those claims and help relieve the financial stress from moms."

That is in addition to the stress many new mothers experience when they take maternity leave, which is frequently unpaid.

"With [that loss of income], women will often go without breastfeeding care when not paid by insurance. They may be in tremendous pain or think they may 'just have to toughen up.' [Then] by delaying care, they often create more damage to their breasts or milk supply. If a mom will come see me within a week of birth, most times she can prevent longer term problems."

While she notes the American Academy of Pediatrics recommends that babies receive breast milk exclusively for the first six months, in Tennessee this was only recorded in 16.1 percent of babies in that age range.

By providing in-network breastfeeding support, Paul hopes to do her part in helping new moms reach that goal.

"It is not that every woman has to breastfeed, and I am not one to judge," Paul said. "But, every child deserves to have access to human breast milk. It is what's normal. It is what our bodies were designed for."



Bloom into Parenting is located at 141 N. Martinwood Road, Suite 103-02 near Walker Springs Road.

For more information, call 865-582-6585.