Adequate facilities for the elderly, disabled, challenged?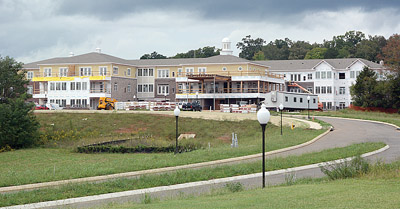 While Villages of Farragut (pictured) has received rave reviews for what's coming to Farragut when its Phase 1 opens in a few months for those seeking a top-quality assisted living facility, do Town resources, both business- and government-related, offer adequate services for its elderly, disabled and challenged citizens? Is the Town doing a good job? What, if anything, is needed on a government or private-sector/business level to improve these services?

Let us know what you think on this issue, or anything else that's on your mind, by calling 671-TALK (8255).