No dampening Freaky Friday spirit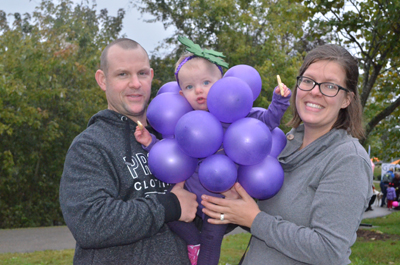 Light rain and cool temperatures did not dampen enthusiasm for Town of Farragut's annual Freaky Friday Fright Nite at Mayor Bob Leonard Park Oct. 26. Hundreds of dressed-up little trick-or-treaters traversed the walking trails, where Town officials and local businesses eagerly gave away candies and goody bags. Eye-catching and creative costumes were the real stars of the evening, such as Scarlett Steele, center, with parents, Andrew and Heather Steele, who was quite the handful as a cluster of grapes.

Lions and tigers and bears — and Harry Potter characters, dinosaurs, witches and unicorns, too — all came out to play! See more photos from this event on this week's front page and in Westside Faces in our print edition.