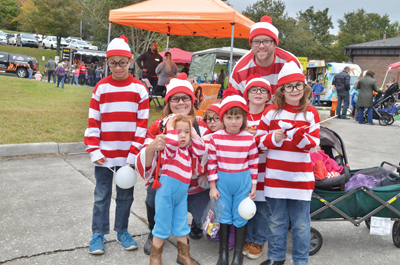 The "Where's Waldo Family" of Matt and Chante Hensley, with children, Darrien, Deionna, Cainnan, Ava Joy, Jericho, Sydni, Savannah and Athena.

Area schools celebrated fall in October with outdoor festivals at St. John Neumann Catholic Church and SJN Catholic School, Farragut Primary and Hardin Valley Elementary schools. Hundreds of students, parents and community volunteers enjoyed lots of food and games, crafts, face-painting, collecting Jazzy Jars and testing their outdoor skills, with many also dressing up in their Halloween finery.

For more photos from these events, please see Westside Faces in our print edition.