Storm stories in Farragut? Stories from relatives, friends elsewhere?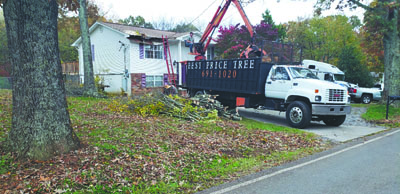 Above are photos taken around Farragut following storm damage from early last week, including along Midhurst Drive. Did your property suffer at least minor damage?

Do you know a relative or friend who suffered notable damage? Do you have tips for proper reactions and procedures when weather service broadcasts warn of a severe storm, tornado advisory or tornado warning? Have you ever endured being caught in or near direct tornado damage? What was it like? Did you suffer damage? Was anyone you know injured? If you wish to share any of these experiences or pieces of advice from such experiences — or share opinions on any other subject — call presstalk at 671-TALK (8255).