Plus St. Jude Children's Research Hospital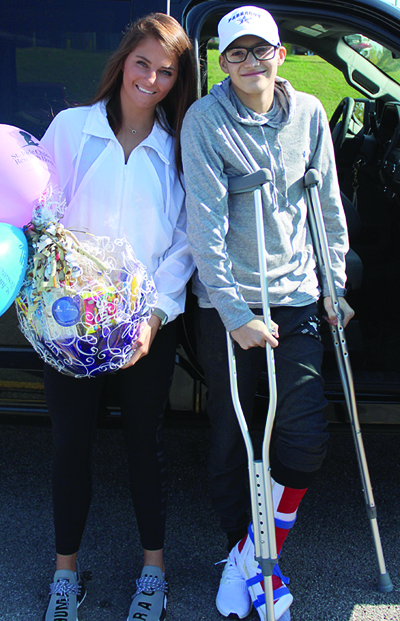 Farragut High School cheerleader Raelee Scarbrough held a bake sale prior to FHS football games Friday, Oct. 26, and Friday, Nov. 2,

to raise funds for St. Jude's Children's Research Hospital. She also earmarked some of the proceeds for FHS sophomore Mason Motley, right, who has been battling cancer. His family plans to donate his portion to Boston Children's Hospital, where Mason has undergone surgery and treatment.