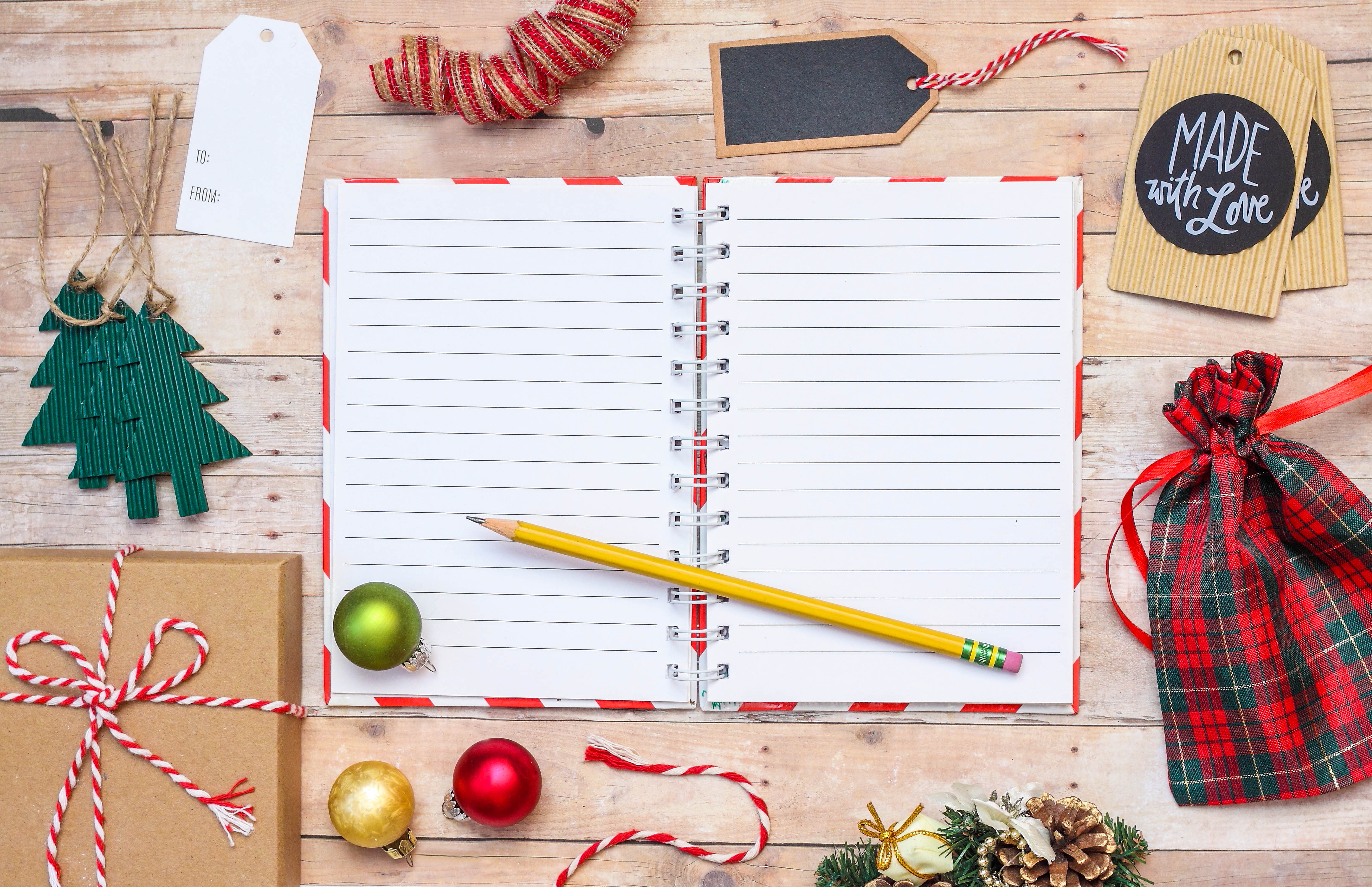 The holiday season offers many special events in and around our local area. We have compiled a list of some of these offerings. From lighting displays to productions and activities, there is something for everyone. We hope you will get into the spirit of the season and enjoy a few of them!

If you have an event you would like to add to our Press Planner in the coming weeks, please e-mail editor@farragutpress.com.



Mission of Hope Christmas Drive

Ongoing through Tuesday, Dec. 4

This season's serving area features 18,000 children and families at 28 rural elementary schools. Collection barrels can be found throughout the Farragut and Knox County area at Chick-fil-A, Food City, K-Mart, Home Federal, TVA Employees Credit Union, Fisher Tire and Barnes & Noble. To make donations, become a volunteer or for more information, contact the Mission of Hope office at 865-584-7571; e-mail to info@missionofhope.org; visit the website at www.missionofhope.org; or mail to the mailing address at Mission of Hope, P. O Box 51824, Knoxville, TN 37950.

The Great American Trailer Park Christmas Musical

Ongoing through Saturday, Dec. 22, Flying Anvil Theatre

Shows begin at 7:30 p.m., Wednesday - Saturday, and 2 p.m. for Sunday matinees.

Tickets are $22 and $24 and are available at flyinganviltheatre.com or call 865-357-1309 for group sales and reservations. Flying Anvil Theatre is located at 1300 Rocky Hill Road behind Butler and Bailey grocery store.



Holiday Cruises

Ongoing through Dec. 24

The Star of Knoxville, through Tennessee Riverboat Company, has holiday cruises on Fort Loudoun Lake/Tennessee River available.

For ticket information, pricing and reservations, visit www.tnriverboat.com or call 865-525-7827.



29th Annual Winterfest Celebration

Ongoing through Feb. 28 (unless otherwise specified)

Pigeon Forge

Features more than 5 million lights displayed throughout the city. Several popular attractions highlight Winterfest.

• Pigeon Forge Snow, the only facility of its kind in the U.S., ensures Pigeon Forge guests will have a white Christmas inside the 15-lane tubing facility featuring real snow.

• The Island in Pigeon Forge showcases elaborate decorations throughout the 23-acre property, including roughly 40,000 ornaments, half a million lights and more than 5,000 feet of garland. Santa and Mrs. Claus greet guests at their workshop while roving carolers fill the air with Christmas music. There is no admission fee to enjoy the Christmas décor.

• Dollywood's new Glacier Ridge area, which opened this season, is wrapped in 5 million lights. Also included is the stage production It's a Wonderful Life. Both are part of Dollywood's award-winning Smoky Mountain Christmas Festival (ongoing through Jan. 5).

• The Titanic Attraction's Fifth Annual Thanksgiving Fireworks spectacular, with a special super-hero theme, takes place on Thursday, Nov. 22, at 7 p.m. Titanic guests also get to see the ship completely decorated for Christmas (Nov. 10-Dec. 31), including thousands of holiday lights throughout as well as wreaths, trees and garlands. The ship's built-to-scale grand staircase features décor reminiscent of the Edwardian period. 

• For the remainder of Winterfest, a free map will be available for download at www.MyPigeonForge.com/events/winterfest.

Details about all aspects of Winterfest are available at www.mypigeonforge.com.



Fantasy of Trees Knoxville

Wednesday Nov. 21 – Sunday Nov. 25, Convention Center

Wander through a magical forest of more than 350 designer items, including beautiful trees, holiday accessories, and more! Visit Santa and enjoy bands and musical entertainment. The proceeds from Fantasy of Trees benefit East Tennessee Children's Hospital.

https://www.etch.com/Giving/Events/Fantasy-of-Trees.aspx



Hot to Trot 5K/10K & Fun Run

Thursday Nov. 22, 11619 Parkside Drive, 7:30am

Road races hosted by Fleet Feet of Knoxville



Regal Celebration of Lights

Friday Nov. 23, 5:30pm-9:00pm, Krutch Park Ext, Market Street, Market Square

Join us for the lighting of our 42' tree in Krutch Park Ext. Enjoy live music, train rides, pictures with Santa, face painting, and more. WDVX Holiday Ho Ho Hoedown will be on Bill Lyons Pavilion from 6:30pm – 9:00pm. Market Street will have local businesses doing crafts with children, stop by Home Depot's Little Elves Workshop, make a card to be sent to our soldiers with American Red Cross 'Cards for Heroes'. And don't forget to stop by and see the miniature train set! Music with Old City Buskers will start at 5:30pm, the lighting of the tree ceremony begins at 6:00pm, other activities will begin after.



Holidays on Ice

Presented by Home Federal Bank

Friday Nov. 23 – Sunday Jan. 6, Market Square

Monday- Thursday: 4:00pm-9:00pm, Friday & Saturday: 10:00am-10:00pm

Sunday: 1:00pm-9:00pm

Enjoy skating under the stars and twinkling lights while listening to music every night. There may even be a panda sighting by our Holidays on Ice Mascot, 'Peppermint Panda'!

www.knoxvillesholidaysonice.com



Peppermint Trail

Friday Nov. 23 – Sunday Jan. 6, Downtown Knoxville

Downtown restaurants, bakeries, coffee shops, bars, and boutiques feature peppermint specials throughout the season including peppermint coffees, desserts, cocktails, cookie decorating, cocktail classes, camps for kids, glass blowing ... peppermint, peppermint, peppermint.

https://www.downtownknoxville.org/holiday/peppermint/



The Elf on the Shelf ® Adventure

Friday Nov. 23, 2018 – Sunday Jan. 6

Downtown Knoxville

Join us for a fun-filled holiday scavenger hunt and search for Santa's magical helpers in Downtown Knoxville. Scout Elves will be sent from the North Pole by Santa to more than two dozen Knoxville businesses.

https://www.downtownknoxville.org/holiday/elf/



The Santaland Diaries

Friday Nov. 23 – Sunday Dec. 9

Carousel Theatre

Check website for showtimes

Meet Crumpet, the quintessential elf-gone-bad, as he relives a series of less-than-merry adventures as one of Santa's helpers during the Macy's Christmas shopping rush. A gut-busting take on how the holiday season brings out the best — and the worst — in all of us.

https://clarencebrowntheatre.com/calendar/



Every Christmas Story Ever Told (and Then Some!)

Friday Nov. 23 – Sunday Nov. 25

Theatre Knoxville

Friday & Saturday: 8:00pm, Sunday: 3:00pm

Instead of performing Charles Dickens' beloved holiday classic for the umpteenth time, three actors decide to perform every Christmas story ever told — plus Christmas traditions from around the world, seasonal icons from ancient times to topical pop-culture, and every carol ever sung. It's a madcap romp through the holiday season!

http://www.theatreknoxville.com/



Kid's Day Out Ornament Workshop

Saturday Nov. 24

Knoxville Arts & Fine Crafts Center, 1127 N. Broadway, Suite B

10:00am – 1:00pm

Black Friday is over but the Holidays are right around the corner. Parents, if you need some extra shopping time and want the kids to be jolly too send them to KAFCC for this Fun 3 hour workshop where they will learn to hand make 3 different ornaments, decorate a gingerbread person and sip hot chocolate! All materials are provided for this fun filled Holiday Class! Ages 6-12, $20



A Christmas Story Musical

Saturday Nov. 24, 2018 - Sunday Nov. 25

Tennessee Theatre

7:30pm Saturday • 2:00pm Sunday

https://www.tennesseetheatre.com/event/721968/a-christmas-story/



Countdown to Light the Park

Monday November 26, 2018

Founder's Park at Campbell Station in Farragut, 5 to 7 p.m.

Farragut Mayor Ron Williams and Farragut Board of Mayor and Aldermen, along with other Town officials, will welcome a very special guest dressed in a red suit known as Santa Claus.

He will be asked to throw the switch around 6:30 p.m. to light up more than 50 trees, garland pole wraps and other lighted decorations, which feature more than 60,000 glistening bulbs throughout the park.

Entertainment will be provided by Farragut High School Madrigal Singers, Concord Brass Quintet plus soloists from Farragut's Angela Floyd Schools and the Akima Club Singers. Mrs. Claus and her elves will help post letters to the North Pole. Parking will be available across the street from the park, courtesy of Westgate Christian Fellowship, and south of the park at the new Farragut Town Community Center, (formerly Faith Lutheran Church). Freshly-baked cookies will be provided by Costco and other area businesses. Coffee and hot chocolate will be provided by First Watch. Event will be held rain or shine. For more information, e-mail Steve@farragutbusiness.com or call 865-307-2486.



Monoprinted Holiday Cards

Monday Nov. 26

Knoxville Arts & Fine Crafts Center, 1127 N. Broadway, Suite B 

6:00pm – 8:30pm

A handmade card will mean so much more this Holiday Season than one bought at the store. In this one night workshop, make a card for everyone on your mailing list while learning the fun and fast process of monoprinting. Class participants will be using the versatile and portable Gel Plate, as well as stencils, ink and acrylic paint to create unique works of art that can be mailed! All materials provided. Make as many cards as you can in the 2 ½ hours we have! $30



Become an Elf!

Help Santa answer his Letters

Tuesday, Nov. 27, through Thursday, Dec. 20

St. Nick needs help responding to letters left in the giant Santa's mailbox at Founders Park at Campbell Station. "Elves" will work at Farragut Town Hall, 11408 Municipal Center Drive, beginning at 10 a.m. on Tuesday and Friday. Each shift should last an hour or less. To volunteer, contact Brittany Spencer, Special Event and Program Coordinator, at bspencer@townoffarragut.org or call 865-218-3378.



Fourteenth Annual Santa Mouse Christmas House

Thursday, Nov. 28 - Saturday, Dec. 1

Sponsored by Blount County Arts and Crafts Guild (a nonprofit organization)

10 a.m. to 6 p.m., Thursday and Friday, and from 10 a.m. to 3 p.m., Saturday

Fairview Methodist, 2508 Old Niles Ferry, Maryville

Show offers unique, handcrafted items made by more than 50 well-known artisans from the area. Shop for Christmas gifts, ornaments, fine art paintings, basketry, beaded and precious metal jewelry, fiber arts, glasswork, gourd art, handmade soaps and creams, woodworking, plus much more. Free admission and parking, www.BlountArtsAndCraftsGuild.com



A Christmas Carol

Wednesday Nov. 28 – Sunday Dec. 22, 2018

Clarence Brown Theatre, Check website for showtimes

There's a reason we perform this tale every year. No matter how many times you've seen it, the story still proves to be the spirit of the season. Relive Scrooge's ghost-guided look into his past, present and future, and his journey of redemption. A yearly tradition to treasure with family and friends. https://clarencebrowntheatre.com/calendar/



Night Walk

Friday, Nov. 30, 6 to 8 p.m.

Begins at Burnside Pavilion at Founders Park at Campbell Station,

405 N. Campbell Station Road.

A visit to "Light the Park" in Founders Park along North Campbell Station Road is one feature as Ijams Nature Center returns to Farragut with a Night Walk.

Cost is $4 for individuals and $10 for families. Instructor Nick Stahlman from Ijams will lead the walk. Participants can identify and interpret the night's unique sights, sounds and smells. Register by phone at 865-577-4717 ext. 110 or visit Ijams.org.



Annual Community Christmas Tree Lighting

Friday, Nov. 30, beginning at 6:30 p.m.

A.K. Bissell Park

City of Oak Ridge Recreation and Parks Department is teaming up with the Recreation and Parks Advisory Board to co-sponsor Annual Community Christmas Tree Lighting. Everyone is invited to the outdoor pavilion stage, which is located behind Oak Ridge Civic Center, for holiday music and refreshments. The entire program will take place outside in the park, which is new for this year (weather permitting). Guests are encouraged to dress appropriately. In the event of rain, first part of the program will take place in the Civic Center gymnasium. At the conclusion of announcements and music program, participants will proceed to Secret City Commemorative Walk area on the east side of Oak Ridge Public Library parking lot for the countdown and tree lighting. A shuttle cart will be available for guests who need assistance to and from the parking area. Seating will be provided by the pavilion stage. Seasonal music this year is provided by Linden Elementary School Choir and Oak Ridge Community Band. Refreshments will be provided by UCOR and Recreation and Parks Advisory Board. For more information, visit the City of Oak Ridge Recreation and Parks Department website at www.orrecparks.org or call 865-425-3450.



Family Fun Night

Friday Nov. 30, 6:00pm – 8:30pm

Knoxville Arts & Fine Crafts Center, 1127 N. Broadway, Suite B

Join us for a seasonal Family Fun Night in November where Holiday Time is Family Time! Join the KAFCC staff and make clay cut-out ornaments. Work together to cut, underglaze, and decorate your cut outs. Whether you hang them in your own house or give them to friends and family you will surely make memories! All materials included. $25 per Family (up to 5 people) $5 each additional participant



Christmas at Chilhowee

Friday Nov. 30, Chilhowee Park, 6:00pm – 9:00pm

Join us for a free event in Chilhowee Park and Exposition Center. We will light the tree on the bandstand and will have live music and many free activities. Come build a gingerbread house with Austin East Culinary Arts Department. We will have train rides for all ages, pictures with Santa Claus, hot cocoa by All Occasion Catering, face painting, and balloon animals and The Muse Knoxville and Home Depot will have a special activity.



Bearden Tree Lighting

Friday November 30, 2018

Everly Brothers Park

6:30pm



Rocky Hill Christmas Parade

Saturday Dec. 1

Rocky Hill Center at Northshore

6:00pm



Market Square Holiday Market

Saturday Dec. 1, 11:00am-5:00pm, Market Square, Union Ave, Market St

The Market Square Holiday Market is held on Market Square, Union Ave, and Market St on the December Saturdays before Christmas each year. Artisans, food producers, food trucks, and farmers fill downtown with their wares, perfect for holiday gift giving. Find farm-grown greenery for decorating, hand-crafted gifts, and hot beverages to keep you warm while you shop! A small farmers market is held on Market Square from 11:00am-2:00pm featuring locally grown produce, meat, eggs, honey, plants, and more.



Silly Elf Portraits

Saturday Dec. 1

Knoxville Arts & Fine Crafts Center, 1127 N. Broadway, Suite B

11:00am – 12:30pm

Transform yourself into an elf! In this fun workshop kids will decorate a photo pf themselves using oil pastels and collaged paper to make the silliest elf self- portrait they can dream up. Pointy hats, collars with bells, and elf ears are only the beginning! The pieces will be finished off with a festive frame so your elfish self can revisit each Holiday Season for years to come. Ages 6-12, $10



"Cookies for Santa" Plate

Saturday Dec. 1

Knoxville Arts & Fine Crafts Center, 1127 N. Broadway, Suite B

1:00pm-2:30pm

Jolly Old St. Nick would love to take his late-night snack off a plate that is hand painted by you! Join us to paint a cookie plate. We supply the underglaze you supply the Holiday Scene. The KAFCC staff will glaze your masterpiece for you to leave out for Santa & his crew! All Materials included. Ages 5-9, $15



GrandFriends & Gingerbread Breakfast

Saturday Dec. 1, 8:15am-9:30am or 9:30am-10:45am

The Muse Knoxville

The Muse Knoxville is kicking off a new program with the GrandFriends & Gingerbread Breakfast! Bring your grandchildren for a morning of make-and-take Gingerbread Engineering, plus the opportunity for your friends at The Muse Knoxville to get to know you a little better! Tickets include a pancake breakfast, Gingerbread Engineering supplies, and admission to The Muse Knoxville. You will need a ticket for each individual.



Live Nativity

Saturday Dec. 1 & Sunday Dec. 2

Live Nativity

Krutch Park Ext

Saturday: 10:00am-9:00pm

Sunday: 1:00pm-7:00pm



Appalachian Ballet Company – The Nutcracker

Saturday Dec. 1 & Sunday Dec. 2

Knoxville Civic Auditorium

Saturday: 7:30pm

Sunday: 3:00pm

https://www.knoxvillecoliseum.com/events/



"Lights & L'Chaim"

Sunday, Dec. 2

Heska Amuna Synagogue, 3811 Kingston Pike (in Sequoyah Hills)

The Jewish observance of Hanukkah, the "Festival of Lights," will be celebrated at this community-wide event to usher in the spirit of holiday lights and warmth. Doors open at 3 p.m. Light buffet of holiday foods follows the concert around 5:30 p.m. Ticket prices start at $15 for children and youth under 18; $45 for adults. L'chaim is a traditional Jewish toast that simply means "To Life!" and offers a way to celebrate the season with our neighbors and community friends to share our culture and raise a toast to life with everyone.

It will feature Jewish Klezmer music with a unique flavoring of jazz and soul, an array of Hanukkah-themed foods and an opportunity to share in the joy of the season. This year's program offers a special treat: combining the energizing and ecstatic musical experience of local Knoxville klezmer band Dor L'Dor with the outstanding jazz and soul sounds of vocalist (and ukulele player extraordinaire) Kelle Jolly and her  multi-woodwind instrumentalist husband Will Boyd, two of the leading figures in Knoxville's jazz scene. Event benefits the Heska Amuna Synagogue religious school, community and cultural event programs.

For more information or to purchase tickets: https://heskaamuna.ticketspice.com/lights-lchaim/.



Chris Tomlin Christmas

Sunday December 2

Tennessee Theatre

7:30pm

https://www.tennesseetheatre.com/event/714043/chris-tomlin-christmas-christmas-songs-of-worship/



Mighty Musical Monday Christmas Celebration

Monday December 3

Tennessee Theatre

12:00pm

Join us for a Mighty Musical Monday Christmas Celebration featuring Freddie Brabson on the Mighty Wurlitzer organ, the Akima Singers, Holston Middle School Kids in America Show Choir with Natalee Beeler Elkins, Ensemble Swing Time Band, and some very special guests!



Harry Connick Jr

Tuesday December 4

Tennessee Theatre

7:30pm

A New Orleans Tricentennial Celebration…Holiday Edition.



Colorful Coasters

Wednesday Dec. 5, 6:00pm – 8:00pm

Knoxville Arts & Fine Crafts Center, 1127 N. Broadway, Suite B

Get gift ready in this fun, fast paced workshop. You will create a colorful and unique set of four tile coasters & two tile trivets painted with brightly colored alcohol inks. Alcohol Inks create super saturated watercolor-like effects on slick surfaces. You can quickly mix and swirl your way to a beautiful handmade gift that will last well beyond the Holliday Season! $30



Tim Shelton's A Very Vintage Christmas

Wednesday Dec. 5, 7:00pm

Bijou Theatre

After spending a dozen years guiding NewFound Road, one of Bluegrass musics' most distinctive and admired ensembles, the acclaimed singer is trading the safety of familiar ground and an established career to head for new musical territory.

https://knoxbijou.org/event/?id=777855



Celebrate the Season

Thursday, Dec. 6, 4:30-7:00 p.m.,

Farragut Town Hall

Now in its 25th year and always free of charge and open to the public, the event will feature tours of Farragut Museum and music from Farragut Middle School Choir at 4:45 p.m.; Bearden United Methodist Church Children's Bell Choir, 5:15 p.m.; a quartet from Farragut High School's orchestra, 5:45 p.m.; and FHS's Madrigal Singers, 6:15 p.m.

Children will have an opportunity to sit on Santa's lap and tell him what they want for Christmas while they have their photos taken. They also can decorate cookies, make a craft and participate in the bell choir.

Farragut Arts and Beautification Council members have decked the halls and prepared cookies. See visitfarragut.org/events for more information.



A Merry & Bright Christmas at Blount Mansion

Friday, Dec. 7, 5 to 8 p.m.

This circa-1796 historic house is open to the community free of charge. Enjoy authentic decorations created by Knoxville Garden Club, traditional holiday treats and musical selections by members of Knoxville Choral Society. Refreshments include preparing wassail and roasted candied nuts over the fire in the Mansion's open-hearth kitchen. Free parking is available throughout the event at Blount Mansion Visitors Center, and after 6 p.m. in Dwight Kessel Garage across the street. (The Mansion will be closed for regular tours during the day Thursday, Dec. 6, and Friday, Dec. 7, for event preparation). For more information, visit online at www.blountmansion.org



WIVK Christmas Parade

Friday Dec. 7, 7:00pm

Gay Street

Join us for everyone's favorite parade, the WIVK Christmas Parade. Bands, dancers, lighted floats, characters and Santa Claus parade down Gay Street and brings fun holiday spirit to all!



"Breakfast with Santa"

Saturday, Dec. 8, 9 to 11 a.m.

First Farragut United Methodist Church, 12733 Kingston Pike

Families are welcome for annual "Breakfast with Santa". Enjoy a delicious breakfast, visit the Elf Shop and craft area and get a photo taken with Santa. Cost is $10 per family and proceeds go towards FFUMC Children's Ministry Program. Ticket reservations at www.ffumc.org under "event registration." Walk-ins also welcome. For more information, contact Paige Morgan, director of Children and Family Ministries, by calling 865-966-8430 or e-mailing pmorgan@ffumc.org



Annual Wreath Making Workshop

Saturday, Dec. 8, 12:30 to 3 p.m.

Historic Ramsey House, 2614 Thorngrove Pike, Knoxville

Wreath-maker Julia and her wreath helpers provide all the fixings as well as holiday treats. All supplies are included along with instruction. Participants need to bring a pair of garden gloves and small garden clippers. Class fee is $35 Reservations required. Purchase tickets at www.ramseyhouse.org or call 865-546-0745



Jingle Bell Run

Saturday Dec. 8, 9:00am, World's Fair Park

Festive holiday 5K run benefiting the Arthritis Foundation



Christmas Open House

Saturday Dec. 8, 11:00am-3:00pm, James White's Fort

The sight, sound and smells of an Old Fashioned Christmas, period decorations of fruit and greenery: Self guided tours of buildings. Free admission.



The Nativity Pageant of Knoxville

Saturday Dec. 8 – Monday Dec. 10, Knoxville Civic Coliseum

Saturday & Sunday: 3:30pm, Monday: 7:00pm

Free admission

http://www.knoxvillenativity.com/



A Safety City Christmas

Saturday Dec. 8, 5:30pm-8:30pm

Safety City, 165 S Concord St, Knoxville, TN 37919

The Knoxville Police Department's Safety City is ringing in the Christmas season with its first "A Safety City Christmas". Families will be able to walk through the miniature city enjoying the decorated buildings. Children will have a blast playing games, making crafts, and rocking out to some wonderful holiday music. We have even gotten word that Santa will make a special appearance. This event is free to the public.



Holiday Candlelight Tour

Sunday, Dec. 9, 6 to 8 pm.

Historic Ramsey House, 2614 Thorngrove Pike, Knoxville

Participants can enjoy a candlelit 1797 home with natural decorations, holiday music, holiday treats and Santa for the kids. This is a free event open to the public. All tours start in the Visitor Center. Donations toward Ramsey House's educational programming and upkeep of the home can be made.



Hot Cocoa 5K Run

Sunday December 9

Victor Ashe Park

8:30am – 12:00pm

Charity 5K race to raise funds for a physical therapy clinic in Port-au-Prince, Haiti





Mabry-Hazen House Christmas tours

Saturday and Sunday, Dec. 9-10

5 to 8 p.m., Saturday, and from 2 to 5 p.m., Sunday

Enjoy a festive mix of modern and historic decorations, which also includes historically-inspired refreshments, carolers performing traditional favorites Saturday evening.

Mabry-Hazen House also will premiere a new temporary exhibit titled "Holiday Greetings: A Century of Christmas Cards." Nearly 100 years of holiday cards addressed to the Hazen family will be on display for visitors to learn about this sentimental holiday tradition.

Tickets are not required to attend, but donations would be appreciated. Event is free for members and children under 13; a suggested $5 donation is encouraged for all others, which would enter donating individuals into drawing for a door prize for a limited-edition porcelain replica of Mabry-Hazen House. Winners would be notified the following day.



A Night of Joy

Thursday Dec. 13, 5:00pm-9:00pm

Market Square

Sounds of Christmas Music on the Square from The River Farragut Church



Tour de Lights

Friday Dec. 14, 7:30pm, Market Square

Decorate your bike with lights, garland and decorate yourself with decor for the holiday bike ride through 4th and Gill area.

http://www.ibikeknx.com/tourdelights



Knoxville Symphony Orchestra

Clayton Holiday Concert

Friday Dec. 14- Sunday Dec. 16, Various show times

Knoxville Civic Auditorium

KSO Clayton Holiday Concert: Christmas on the Radio Revisit the roaring forties when you tuned a radio dial for entertainment. Celebrate musical melodies of the vintage radio era with your favorite carols and big band sounds. Emcee and radio personality Frank Murphy for "Christmas on the Radio" hosts along with Music Director Aram Demirjian for the family event of the season. Enjoy all your favorite songs and carols, plus an appearance by Santa himself! www.knoxvillesymphony.com



A Gift for Mom and Dad

Saturday, Dec. 15, 10 am to 1 p.m.

Historic Ramsey House, 2614 Thorngrove Pike, Knoxville

Do you need some time to get that last-minute shopping done without the children? And do the children need a gift for mom and dad? Children age 6 through 12 can spend three hours making hand-crafted gifts, playing vintage games and other fun activities. Each child will need to bring a bagged lunch. Ramsey House will provide juice or water and a cookie as a snack. Parents are asked to advise about any dietary restrictions for the child ahead of time. All supplies are included along with gift wrapping. Class fee $15. Purchase tickets at www.ramseyhouse.org or call 865-546-0745.



East Maryville Choir/Orchestra

Saturday Dec. 15, 4:00pm – 5:00pm, Market Square

Christmas concert on the Square



Santa's Workshop

Saturday Dec. 15, 9:00am – 1:00pm

Knoxville Arts & Fine Crafts Center, 1127 N. Broadway, Suite B

Little Elves come to KAFCC to make gifts with your own hands! In this super fun workshop we will make and wrap surprises for your family. You will even make your own wrapping paper and gift tags! SHHH! Keep the secret of what you made but tell Mom & Dad how much fun you had in Santa's Workshop! All materials included. Ages 6-12, $40



Rock'in Santa Half Marathon

Saturday December 15

Victor Ashe Park

9:00am

Annual half Marathon/5K run benefiting the Sunshine Foundation



Holiday Festival of Lights at The Cove

Dec. 15 to Dec. 30, 6:00 PM to 9:00 PM excluding Christmas Eve and Christmas Day

11808 South Northshore Drive

The festival is free and open to the public. The event is showcased by an illuminated three-quarter-mile greenway trail that features a sparkling light display coordinated to music. Pets on leashes are welcome.

Third Creek Coffee will be onsite each night with hot drinks, including coffee, hot chocolate and apple cider, and holiday snacks, like cookies, cakes and the ingredients for S'mores.

The park staff at The Cove does all the decorating, which includes placing displays and adding several thousand lights to trees.

Although the event is free, Knox County will collect non-perishable food items for The Love Kitchen. The Love Kitchen provides meals, clothing and emergency food packages to the homebound, homeless and unemployed.

The 2017 Holiday Festival of Lights is sponsored by B97.5, the Knox County Mayor's Office and Knox County Parks & Recreation.

For more information, contact Mike Donila at (865) 215-6616 (office) or (865) 306-1177 (cell).



It's a Wonderful Life

Presented by TVA Employees Credit Union

Sunday Dec. 16, 2:00pm & 6:00pm, Tennessee Theatre

Join us for a classic holiday film screening of "It's a Wonderful Life" presented by Knoxville TVA Employees Credit Union. Released in 1946 and starring Jimmy Stewart and Donna Reed, "It's a Wonderful Life" is a bittersweet comedy/drama about George Bailey, a compassionate but debt-ridden manager of a bank in typical small-town America, and the angel that helps him realize his importance in the world. This free event, made possible by Knoxville TVA Employees Credit Union, is a perfect way to get into the holiday spirit and experience the beautiful Tennessee Theatre. General admission seating is available on a first come, first serve basis and is limited. Doors will open one hour prior to the showing.



Moscow Ballet's Great Russian Nutcracker

Tuesday Dec. 18, 3:00pm & 7:00pm, Tennessee Theatre

Christmas is coming and so is the one and only Moscow Ballet's Great Russian Nutcracker. Presenting world class Russian artists, hand-painted sets, Russian Snow Maidens, and jubilant Nesting Dolls – Great Russian Nutcracker brings the Christmas spirit to life for all ages.



A Very Electric Christmas

Wednesday Dec. 19, 7:30pm, Knoxville Civic Auditorium

Brighten your holidays with Lightwire Theater's A Very Electric Christmas. Audiences of all ages will treasure this magical and captivating tale of family, friendship and hope set to timeless holiday hits including Nat King Cole, Mariah Carey and Tchaikovsky. In this wonderful story, Santa's helpers are putting the final touches on presents as a young bird named Max and his family head south for the winter. When Max gets blown off course during a snowstorm, he ends up alone and lost at the North Pole. As he tries to make his way home, his adventure begins when he encounters friendly caroling worms, dancing poinsettias, Nutcracker soldiers, mischievous mice and an evil Rat King. This delightful holiday production will make children wide-eyed with delight and warm even the smallest of hearts.



KJO Presents A Swingin' Christmas with Cyrus Chestnut

Thursday Dec. 20 & Friday Dec. 21, 8:00pm, Tennessee Theatre

The hippest concert of the season. Holiday favorites in the style of Duke Ellington, Count Basie and more. Pianist extraordinaire Cyrus Chestnut joins the band this year to help make your season bright.



National Lampoon's Christmas Vacation

Saturday Dec. 22, 8:00pm, Tennessee Theatre

It's Christmas time and the Griswolds are preparing for a family seasonal celebration, but things never run smoothly for Clark, his wife Ellen and their two kids. Clark's continual bad luck is worsened by his obnoxious family guests, but he manages to keep going knowing that his Christmas bonus is due soon. 



The Polar Express

Sunday Dec. 23, 3:00pm, Tennessee Theatre

Tom Hanks and director Robert Zemeckis ("Forrest Gump," "Cast Away") reunite for "Polar Express," an inspiring adventure based on the beloved children's book by Chris Van Allsburg. When a doubting young boy takes an extraordinary train ride to the North Pole, he embarks on a journey of self-discovery that shows him that the wonder of life never fades for those who believe.