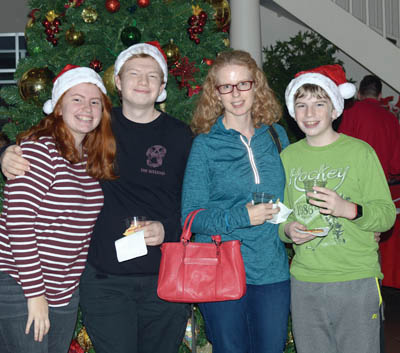 Isabelle Hartley, left, with Kelly Tulk and her sons, Ian, left, and Josh at Town of Farragut's annual Celebrate the Season.

Farragut residents certainly have embraced the holiday spirit, holding many community activities with a Christmas theme. Concord United Methodist Church held its Second Annual Concord Community Craft Fair Saturday, Nov. 17, helping shoppers select that "perfect present." Faith Lutheran Church presented its annual Cookie Walk and Craft Show Saturday, Dec. 1. Town of Farragut joined in with its annual Celebrate the Season at Town Hall Thursday, Dec. 6, where children visited Santa and decorated cookies,

along with singing, bell-ringing and other seasonal activities for all ages.

For more photos from these events, please see Westside Faces in our print edition.