Family health needs require Farragut golf coach Nagy to resign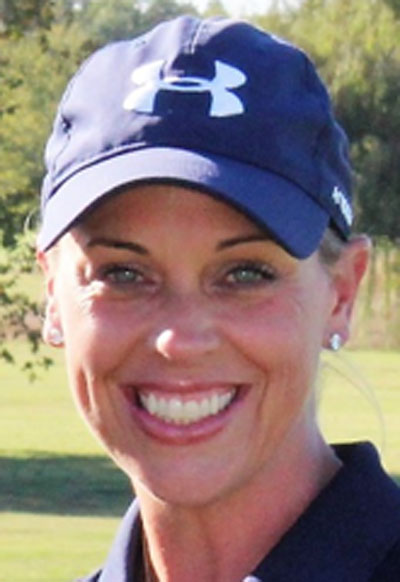 Kathy Nagy

Needing to commit significant time toward assisting a family member who has been diagnosed with cancer, Kathy Nagy resigned as golf head coach at Farragut High School Friday, Jan. 25.

In reference to school officials, "I would like to thank you for the opportunity I have had over the past two years to coach for an incredible golf program at Farragut High School," Nagy said. "… I leave this position with tremendous appreciation for both the opportunity and for the experience, but more than anything I value the many friendships made along the way. "Unfortunately, 2018 was a difficult year personally for my family," Nagy added. "… I have spent a considerable amount of time thinking about what would be best for my family, the school, the future of the golf program and for my players.

"I am proud of both the boys and girls golf programs and their many accomplishments throughout the 2017 and 2018 seasons."

Those accomplishments include four TSSAA Distinguished Academic Achievement Team awards (boys and girls); two TSSAA Division 1 Large Class state runner-up finishes and an individual state champion; three regional team championships and an individual regional champion; four District 4-AAA team championships and two individual district champions.

Other accomplishments include four preseason invitational championships (Baylor, PrepXtra, Cats & Dogs and 5 Star Prep); five individual preseason invitational champions (Baylor, PrepXtra, Cats & Dogs and Golf Capital of Tennessee); seven players named First-Team All PrepXtra (the most Farragut has had named during a single season in any sport, boys or girls); seven nominated for Golfer of the Year (the most Farragut has had named in a single season for boys and girls); five seniors awarded Athletic Scholarships; 2017 Female Golfer of the Year award winner and TWSA Junior Golf All-State Team.

Still other awards and honors include two All-PrepXtra Female Golf Coach of Year awards; two TSSAA runner-up Coach of the Year awards; six players nominated & invited to play at the 2019 Scotland Junior Golf Invitational for Team Tennessee/USA (First time FHS has been invited to participate in this International event) and NHGA National Championship Tournament invitee in 2018.