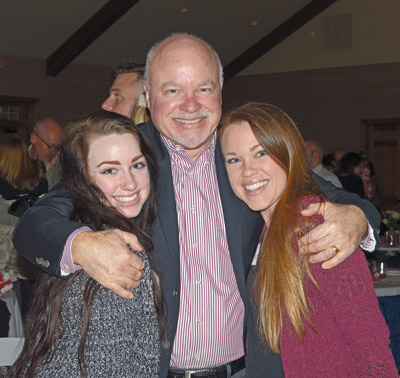 French Bolen with daughters, Caroline Bolen, left, and Sarah Jarnagin

Close to 150 fathers and daughters from Christ Covenant Church were treated to a Father-Daughter Tea in The Reserve at Bluebird Hill in Loudon County Sunday, Feb. 10.

"It's our biggest one," Children's Ministry director Karen Trent said, adding the church has held the tea for the last couple of years.

Along with refreshments, which included a popcorn bar, fathers won prizes and girls decorated photo frames at a craft station. Fathers and daughters also learned to dance the waltz with instruction from Kim Clemmer with Academy of Dance Arts.

For more photos from this event, please se Westside Faces in our print or e-editions.