at RiverView Family Farm Thursday night, April 4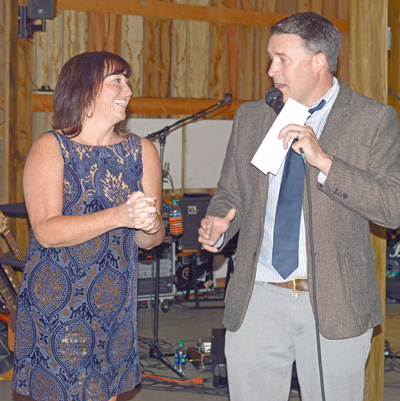 Mary Nussbaum and FHS principal Ryan Siebe

Hundreds of Farragut High School supporters turned out to benefit the school's library renovation project. Attendees enjoyed dinner, catered by Seasons Innovative Bar & Grille, bid on the 66 silent auction items and listened to the tunes of "Whiskey Compass." The fundraising goal was at least $250,000 of the $450,000 needed to complete all phases of the project, said Jean Ogle, who chairs FHS Library Renovation Committee.

For more photos from this event, please see Westside Faces in our print edition.