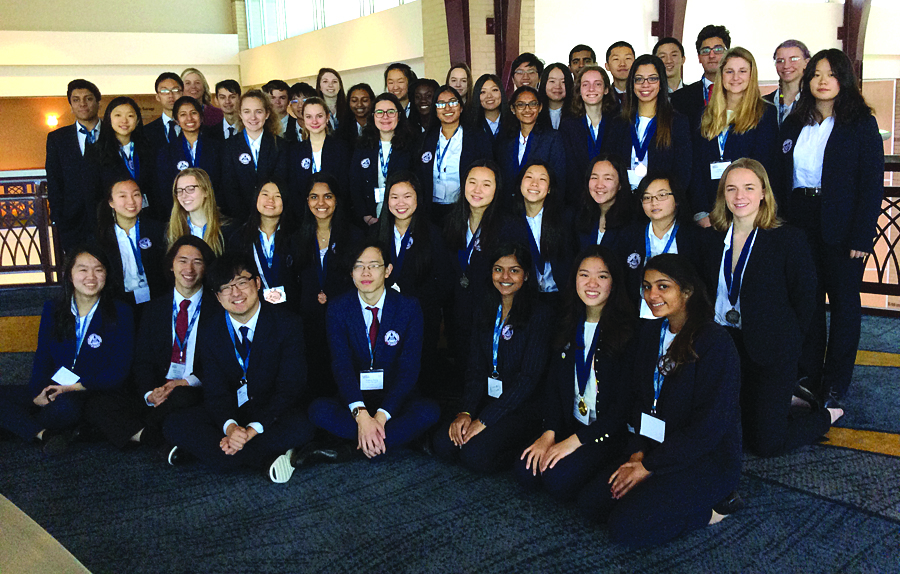 Farragut High School's 46-members-strong contingent of HOSA Club members attended the state HOSA competition March 18-20 in Chattanooga, and came away with 16 awards.

The Farragut High School HOSA Club racked up a slew of awards at the HOSA State competition, held in Chattanooga Convention Center March 18-20.

FHS HOSA club advisor Michelle Carver said 46 students competed, and noted "they did amazing. What a great group of students. Regardless of placement, They are all winners to me."

Students who won or placed in competitive events are listed below.

Health Science events: Medical math - Forest Chen, first place; transcultural health care – Adam von Arnim, first place. medical reading -Alice Zhang, third place; behavioral health - Cassie Horwege, second place; human growth and development -

Humayl Malik, fourth place;

medical law and ethics - Karry Sue, third place; nutrition -

Alisha Soni, third place; and pharmacology – Ariane Burt,

second place.

Health Professionals events: Biomedica Laborator Science – Prajwal Jagadish, fifth place.

Emergency Preparedness events: Epidemiology – Kevin Wang, first place; public health, Selom Bediako, Vrinda Rana and Vivian Wang – third place.

Leadership events: Extemporaneous health poster – Yasha Doddable, second place.

Teamwork events: Biomedical debate – Rena Liu, Alice Tang, Valli Paladugu, Shravya Tathineni, second place; creative problem solving – Yune Kim, Jessey Yang and Ashley Dai, first place; medical innovation (existing) – Kate Sue and Thy Ho, second place; and parliamentary procedure – Haley Henderson, Lily Han, Claudia Levi, Yuxuan Zhang, Gaby Guigui and Audrey Meadows, fifth place.

Carver said several students plan to attend the national competition June 19-22 in Orlando, Florida, this summer, barring any scheduling conflicts they might have.