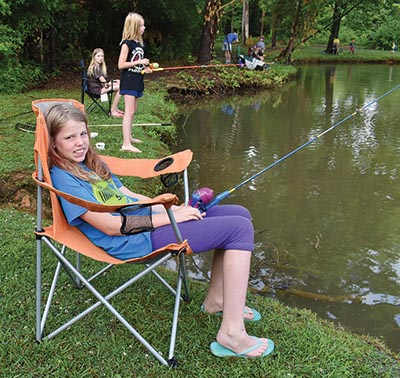 Mia Stringfield

Free Fishing Saturday took place all across the state Saturday, June 8, with local residents taking advantage of the TWRA-sponsored annual event at The Cove at Concord Park. John Hammonds of TWRA, who was giving hands-on training to newbies that day, said the event is designed as "a recruitment tool for people who might want to experience fishing, but don't want to buy a license. Our agency relies on hunting and fishing, so we are always looking for ways to connect."

Children and adults took the offer to heart and enjoyed catching an assortment of fish, many of which later featured prominently in their supper plans.

For more photos from this event, please see Westside Faces in our print edition.