Series explores Town beginnings, growth, vision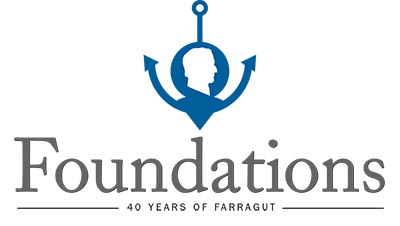 Why start a town?

What's that old saying: "necessity is the mother of invention?"

A handful of southwest Knox County citizens, later to be known as the pioneering Farragut Community Group, defined "necessity" as getting relief from flooded yards and flooded roads they shouldn't have had to deal with following steady — not even hard — rains.

"Necessity" as defined by the need to redesign dangerous site-lines for motorists entering roads and streets; as defined by the aggravations of poorly installed utilities.

In the late 1970s Knox County developers seemingly had a green light from government officials to cut corners, according to FGC members, causing most of the problems.

Many residents of what is now the Town of Farragut were left to wade in almost knee-deep water, risk serious traffic accidents due to unnecessary blind spots or put up with low water pressure on a regular basis.

These "necessities" for action are what surviving FCG members are sounding off about roughly 40 years later — still passionate as they relive a fascinating journey — which brought about their "invention" after repeatedly being ignored by Knox County government: starting a Town.

How the frustrations and challenges leading to incorporation of the Town of Farragut on Jan. 16, 1980 were overcome — plus the Town's early governmental growing pains, 40 years of economic and municipal growth and the vision for what lies ahead, is what farragutpress seeks to document in the next 40 weeks.

This will culminate with the Town's 40th anniversary of its first Board of Mayor and Aldermen being sworn-in, which is April 1, 2020.

Not only to be documented in these pages each week, stories also will come alive in audio form: reliving frustration, resentment, amazement and admiration, FCG members and dozens of other Town and business leaders spanning 40 years will share their stories in podcasts at www.farragutpress.com under "Foundations" beginning this week.

We hope you enjoy going along for a 40-plus-year ride with us, taking this area from late 1970s county government indifference to 21st century municipal government awards for excellence.