After 12 years on FMPC, Whiting steps down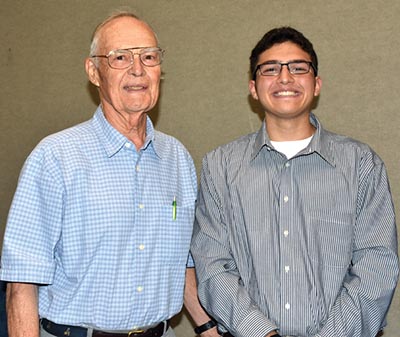 Farragut Municipal Planning Commissioner Ed Whiting, left, took part in his final meeting Thursday, June 20, capping 12 years of service to the Commission. Whiting said he will continue working with the local AARP, while remaining an At-Large member of the Town Stormwater Advisory Committee. Nick LiMandri, right, recent Farragut High School graduate, also completed his own one-year term as FMPC's youth representative.

Is there a representative of Farragut Board of Mayor and Alderman or a member of FMPC whose work you have found especially effective and on target? Tell us what you think at 671-TALK (8255).