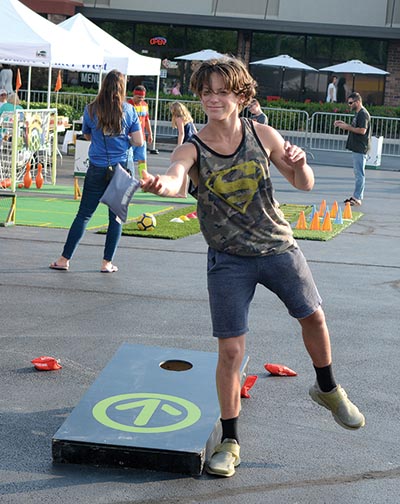 Eli Hurst, 14, playing cornhole

Town of Farragut and Shop Farragut presented the inaugural MUSICFEST at West End presented by SouthEast Bank Friday and Saturday, July 12-13. Farragut merchants and local vendors moved outside from their homes in West End Center to its parking lot to showcase their products and services to crowds, who also enjoyed the performances of more than two dozen musicians playing Country (July 12) and Blues (July 13). Various games and plenty of refreshments also highlighted both evenings.

For more photos from this event, please see Westside Faces in our print edition.