Farragut team ready to roll Aug. 8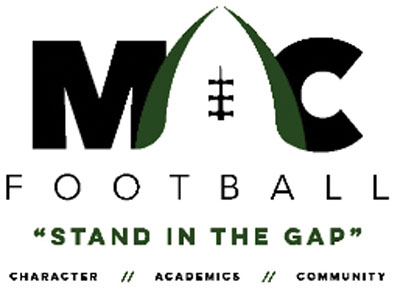 Farragut Middle School will make some history tonight (Thursday, Aug. 8).

The Admirals will travel to Karns High School to face the Beavers in a middle school varsity football game for the first time in school history. Kickoff for the historic contest is set for 7:30 p.m., with a junior varsity game (seventh-graders) preceding the varsity tilt.

The Admirals and the Beavers are part of the newly-formed Middle-School Age Conference.

"I think I was one of the last players to play (junior high) school football and I remember what it was like," Farragut head coach Dee Smith said. "This is something that has been needed for years.

"It's needed because when you played in the county Parks & Recreation league, you played your games far away at either John Tarleton Park (Sutherland Avenue) or at Tommy Schumpert Park (in Halls), and sometimes you played at 8 o'clock at night, so the teachers and some of the kids couldn't come and see you play," he added.

"You just didn't have the community support when you played in the county league."

Now, however, "We're going to play all of our games on high school fields," Smith said about teams having true home games. "When the kids found this out, they were excited. This exposes them not only to the high school field where they will hopefully play one day, but it exposes them to the high school coaches."

Smith said he has full support from Farragut High School varsity head coach Eddie Courtney and his Admirals coaching staff.

"Coach Courtney and his coaches have been 100 percent supportive," Smith said. "He stays after his practices and he watches us and he always asks what's going on and he wants to know who's doing what."

Taking over the middle school-aged team a few years ago, Smith said he and Courtney have been working together ever since.

"When I took over the middle school (age) program, coach Courtney told me that he needed a true feeder program to teach the high school systems," Smith said. "You can't have two-a-days anymore and the state has cut off a lot of practice time and there's a lot of stuff that you just can't do anymore because you just don't have time.

"The (high school) coaches just don't have time to go back and repeat everything."

The MAC is the brainchild of Bearden MAC head coach Nathan Meeks, who founded the league to fill what he also believes is a major void on the Knox County gridiron scene.

However, "The good thing about this is that it's not only about football, but it emphasizes community service and academics," Smith said.

Players and cheerleaders can pick up service hours by working for the Scarecrow Foundation.

MAC players will be recognized for academic achievement and will receive tutoring throughout the season.

The MAC's member schools, which also include Hardin Valley, Karns, Alcoa, Gibbs, Halls and Carter, opened with a MAC Jamboree last Saturday afternoon, Aug. 3, at BHS's Bill Young Field.

Farragut beat Central, which remains with the Parks & Recreation League, 8-6 as Jack Alley scored on a touchdown run.

After opening the season tonight on the road, the Admirals will host Bearden at FHS's Bill Clabo Field Thursday, Aug. 15. "Our first home game will be against Bearden, so that will be a big one," Smith said.