Knox Open leaves Fox Den after 21 years for Holston Hills; mayor's question about new sponsor gets 'downtown' answer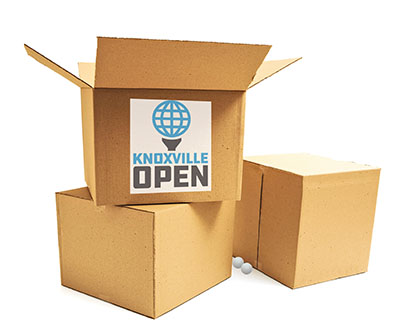 For 21 consecutive years it was the Knoxville Open at Fox Den Country Club, part of Web.com Tour that served as the PGA Tour's top "minor league" step before pros earned a PGA Tour card.

But the streak is over.

Now it's Visit Knoxville Open at Holston Hills Country Club in North Knoxville for the new Korn Ferry Tour, with next year's stop Thursday through Sunday, May 14-17.

"We're just surprised that the (new) sponsor of it, Visit Knoxville, didn't step up sooner," Farragut Mayor Ron Williams said.

In fact, a highly respect golfing source said he was informed by insiders that "Visit Knoxville said to move it" because this tourism/economic promotion group "is trying to focus on economic impact for the downtown (Knoxville) area."

As for the move's economic hit on the Town, "It always affects your restaurants, and it would affect shopping in Turkey Creek," Williams said about losing the Knoxville Open, which had been set in mid-May the past two years.

Ryan Ott, FDCC general manager, said he found out "late last week" after speaking with Tournament director Patrick Nichol.

Ott said he was informed "the Tour has decided to kind of kick-start the event again, as participation and so forth has been down."

Saying he informed club membership of the move Tuesday morning, Aug. 6, "Our membership and myself are sad to see it go," Ott added. "We had a number of volunteers, our members, open up their homes to the Tour players. We hosted somewhere between 30 and 40 Tour players in our members' homes."

However, "I'm excited the event is going to stay in Knoxville. It's one of the longest events on any tour," Ott said.

"... I think with what we've been able to do here at Fox Den with course conditions and volunteers and opening up our members' homes, I think we have set the bar pretty high for anyone taking over that tournament," he added.

"Fox Den hosting it for 21 years, that's a huge honor," Ott said.