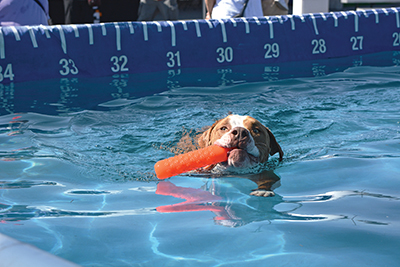 Ranger, 1, owned by Corey Rosenbaum

Dog Daze III, the regional qualifying version of the national Dock Dogs pool dive competition was held Saturday and Sunday, Aug. 17-18, in Village Green Shopping Center parking lot. It kicked off with local dogs getting a chance to "doggie dive" into the pool on a sunny Friday afternoon, Aug. 16.

Dozens of area families and individuals brought their dogs to see if they would dive — and most did.

See more pictures from this event in this week's WestSide Faces in our print edition.