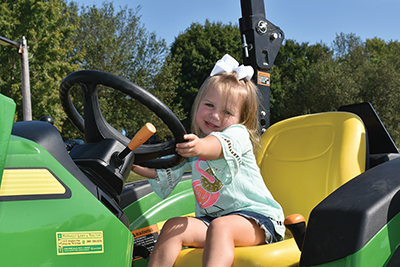 Austynn French on the Town's Public Works tractor

Children of all ages enjoyed interacting with "Farragut's Fleet" Saturday, Aug. 17, in Mayor Bob Leonard Park. Youngsters were able to climb on and pretend to operate earth movers, tractors and other equipment the Town utilizes in various capacities, as well as see interactive robots up close from the Knox County Sheriff's Office and emergency response vehicles from Rural Metro.

For more photos from this event, please see Westside Faces in our print edition.