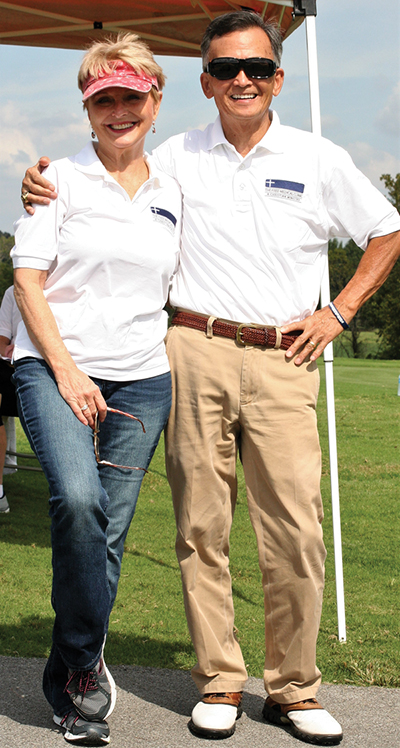 Dr. Tom Kim and Peggy Coley, his Free Medical Clinic of America office manager.

Dr. Tom Kim Charity Golf Tournament, once again hosted by the 2019 Farragut Independence Day Parade Grand Marshal, will be held Wednesday, Sept. 25, at Willow Creek Golf Club in Farragut. 

Kim launched the tournament in 2009 as the main fundraiser for The Free Medical Clinic of America, where he serves as medical director. 

Player check-in will begin at 7 a.m., player instructions at 8:15 and shotgun start at 8:30. The tournament uses a best-ball format.

Players and teams are asked to sign up by Sunday, Sept. 15, and pay fees no later than Friday, Sept. 20, by going to the clinic web site, www.freemedicalclinic.net and clicking on Charity Golf Tournament. Or they may call clinic office manager Peggy Coley at 865-577-3733 or tournament chairman Wade Saye at 865 777-1490 to request an invitation brochure or register.

In 1993, Kim began providing free treatment for uninsured working men and women in Knox and surrounding counties.