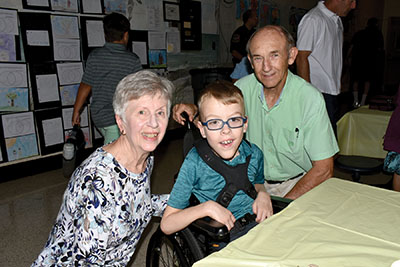 Ben Willis, center, with grandparents Linda, left, and Jim Willis

Farragut Intermediate School third-graders enjoyed spending time with their grandparents at the school's annual Grandparents' Day celebration luncheon Friday, Sept. 6.

Third-grade teachers Linda Cline and Niki Adams head up the project every year and recruit parents and other staff to help decorate the cafeteria, noted FIS Principal Deborah Adorante, who said typically between 350 and 425 grandparents attend the special event.

"Our cafeteria workers do such a great job preparing a nice meal for this day," she added.

For more photos from this event, please see Westside Faces in our print edition.