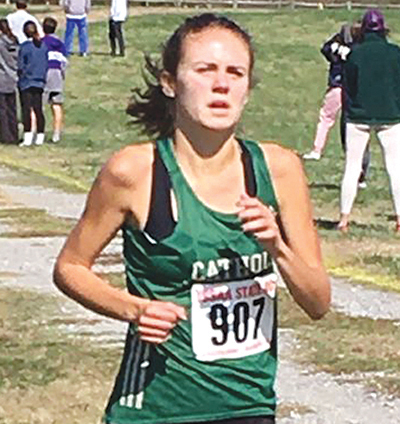 Callie Tucker, Knoxville Catholic girls cross-country senior, was in top form during 2019 TSSAA State Cross Country Championships at Percy Warner Park Steeplechase Course in Nashville Saturday, Nov. 2.

Tucker earned a state championship by finishing first in the Division II-AA field, among 110 competitors, with a time of 18:56.

Kaylee Estridge, KCHS freshman, finished 12th (20:46.85).