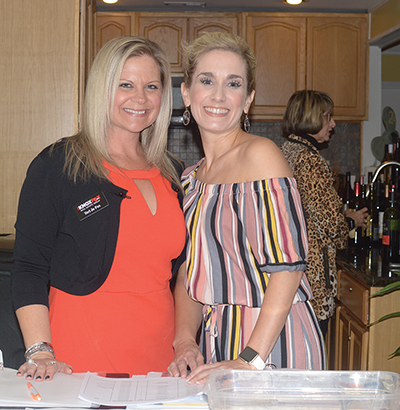 Teri Jo Fox, left, and Megan Belcher

More than 100 Rotary Club of Farragut members and guests braved the Oct. 25 rain to attend the club's biggest fundraiser of the year, Dining on the Dock, held this year at Concord Marina. The event featured both a silent and a live auction, hors d'oeuvres by Special Tee Cookies & Catering, wines and other beverages from Dixie Lee Wines & Liquors, a DJ and lots of laughs.

For more photos from this event, please see Westside Faces in our print edition.