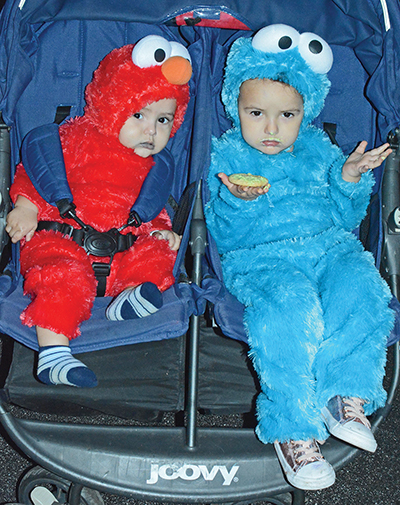 Riley Rosales, (right), 2; and little brother, Alonzo, 9 months. Mustafa and Hajer Freeman with son, Lion, 2.

Pumpkin Fest at the Pinnacle at Turkey Creek was a costume bonanza for children and their parents alike Saturday evening, Oct. 26 — which culminated in a costume contest. Popular magician Michael Messing presented a magic show as participants also enjoyed visiting various retail and 501(c)3 booths for tasty treats, gifts and giving to charitable causes — not to mention checking out numerous Pinnacle shops.

For more photos from this event, please see Westside Faces in our print edition.