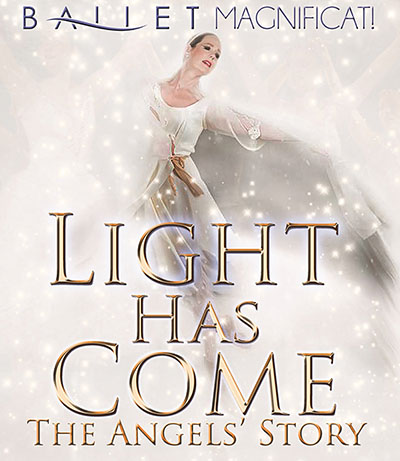 The nation's premiere liturgical dance troupe, Ballet Magnificat!, will perform "Light Has Come" beginning at 6 p.m., Sunday, Dec, 8, at Central Baptist Bearden.

"Light Has Come — The Angels' Story," a 70-minute performance free of charge to the public, "powerfully depicts the story of salvation from the unique perspective of the angels," a press release stated. "This epic retelling, from the beginning in the garden to the ultimate fulfilling in the Messiah Jesus, draws the audience in to experience the great love of the King of all kings."

Complementary childcare for nursery through preschool-aged children will be provided. For more information, contact Jeff Fyke, director of Media and Communications, at 865-335-9773 or jfyke@cbcbearden.org.