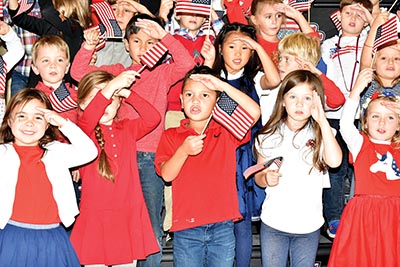 First-grade singers including Braxton Wallace, center, saluted veterans at Concord Christian School's patriotic program.

Concord Christian School students welcomed their parents and grandparents who are currently enlisted, or who are veterans of the military service branches, Wednesday, Nov. 13, where they enjoyed a luncheon and a patriotic program presented by CCS students.

For more photos from this event, please see Westside Faces in our print edition.