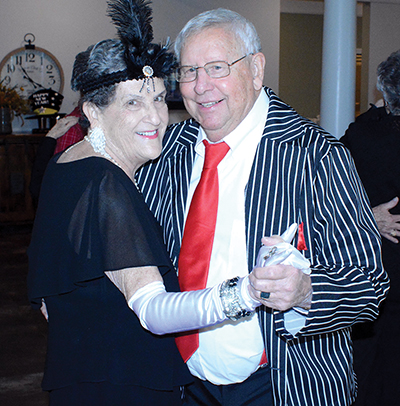 "Very good friends" Geraldine Watson and Dr. Tom Montie

The Roaring '20s came alive in the dining room of The Villages of Farragut Tuesday afternoon and evening, Dec. 31, as this new Farragut senior living community celebrated New Years Eve rocking to the music of Frank & Friends while enjoying various wines and other beverages along with tasty finger foods.

Villages staff joined many residents who were dressed to the 9's in period party attire, as Frank Galbraith, piano/vocals, was joined by "Friends" Casey Galbraith (his son) on box drums, group manager Sharon Maples — all three choir members at Union Cumberland Presbyterian Church — and singer Hilda Harrill.

For more photos from this event, please see Westside Faces in our print edition.