Lady Warrior also raises money for The First Tee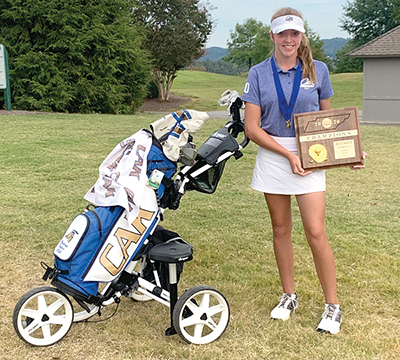 It was a Division II-A district tournament sweep for Christian Academy of Knoxville girls and boys golf Tuesday, Sept. 22, at Three Ridges.

Only a freshman, tournament medalist Malerie Taylor (photo, right) fired an 18-hole 84 to lead the Lady Warriors.

Both teams headed to regionals Tuesday, Sept. 29 (after deadline), at Bear Trace at Harrison Bay.

Away from CAK, Taylor stayed busy this summer, playing 225 holes in July for a good cause.

While raising $1.351 for The First Tee, Taylor earned the chance to play a round of golf with PGA pro Peter Malnati.