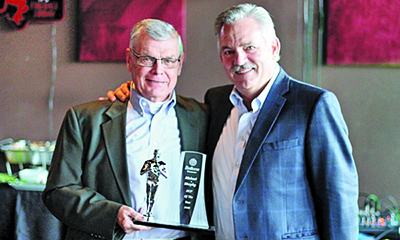 Beltone South recently announced its Farragut hearing specialist, Michael Murphy, has received the Beltone Senior Master Practitioner of the Year award, given to Beltone hearing specialists "who go above and beyond for their patients,"

according to a press release.

"We are incredibly proud to have Michael on our team," Perry Ebel, president of Beltone South, stated. "He is one of only a dozen Beltone hearing aid dispensers nationwide to receive this award. 

"Last year, Michael helped hundreds of hearing-impaired people improve their life through better hearing," Ebel added. "Being able to help those who are hearing impaired is a great honor."

Beltone is located in Renaissance | Farragut. 12744 Kingston Pike, Suite 102.

Beltone South also is celebrating its 80th anniversary. 

"We are proud to offer

the newest in technology to the wonderful communities and surrounding cities," Ebel stated.

Call 865-392-1430 for a free hearing evaluation.