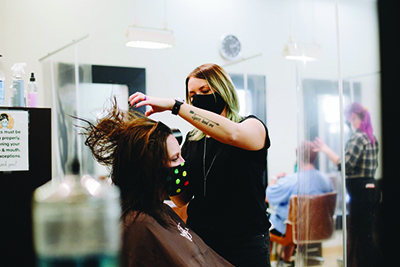 Showing its appreciation to local first responders with complimentary services will be Belleza Salon, Spa & Men, 11467 Parkside Drive in Turkey Creek, and Belleza Salon and Spa, 6209 Kingston Pike in Bearden.

"First responders do so much for our community, especially this year," Belleza marketing director Holly Rainey said in explaining her company's motivation for this service.

"It's the season of giving and Belleza wanted to do something special to say 'thank you' to the first responders in our community," she added.

To show their appreciation, Belleza invites all firefighters, police officers, paramedics, nurses and doctors to come in and receive complimentary haircuts or facial waxing services on "Giving Tuesday," Dec. 1, or "Giving Wednesday", Dec. 2, at either location.

Services will be by appointment only and a valid ID badge will be required the day of the appointment date.

"This will be Belleza's first time offering these complimentary services for first responders," Rainey said.

She noted, however, that Belleza hosted a Teacher Appreciation Day for Knox County teachers in September.

Appointments can be made by calling 865-558-8424.