2nd straight season as US best in Pom, Game Day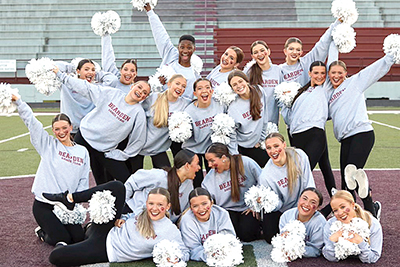 Bearden High School's dance team program has gone back-to-back from coast to coast — winning two national titles in one season for a second consecutive year after this season's 20-member team competed in Universal Dance Association's National Dance Team Championship virtually, accomplished against talented teams from across the country in Large Varsity Pom, Jazz and Game Day divisions.

Bearden won national championships in Large Varsity Pom and Game Day, while earning second place in Large Varsity Jazz. Having won three national titles in Pom and two national crowns in Game Day division in program history, Bearden also repeated as TSSAA Large Pom and Large Jazz state champions in 2020-21 after also winning state in both last season. Five of the eight BHS seniors will graduate in June as the most decorated performers in program history, having helped deliver five national titles and six TSSAA state crowns.

"The NDTC is the only national-level dance team championship that is endorsed by the National Federation of State High School Associations, the national service and administrative organization for high school athletics and fine arts programs in speech, debate, theater and music," a BHS dance team press release stated.