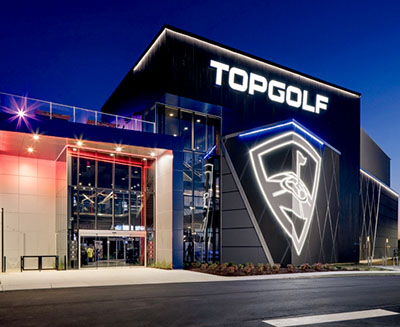 Site preparation for the multi-million dollar TopGolf development is moving along swiftly as officials prepare for a planned July 4, 2022 grand opening and ribbon cutting.

Farragut Mayor Ron Williams shared the update Tuesday, May 18, during the Town's bi-monthly Tourism Advisory Committee meeting.

"There should be a concrete pad for them poured by the end of July," Williams said, reporting on information shared by developer Colby Price of Realty Link, which is the TopGolf complex property owner.

"That means, at that point, they will start on the facility," he added. "It will be a 10-month build-out, followed by two months of (employee) training."

Williams said a TopGolf spokesman noted the sports entertainment venue will need around 300 employees, including bartenders.

"They said that is one of the hardest employees to come up with," Williams added.

TopGolf is not the only attraction for the property, which has already been named Farragut Station. An Alamo Draft House Cinema has been mentioned, along with at least one adjacent hotel and an unnamed upscale restaurant.

"It will be a premium hotel property, and they will offer packages to stay at the hotel, do TopGolf and dine out," Williams said. "You will probably also see a Callaway Golf Pro Shop, too."

It will be Realty Link's 15th TopGolf property, the mayor also reported.

Housing

Water into Wine bistro and lounge owner Candace Viox, who chairs the Town's Tourism committee, asked about housing for the hundreds of new employees.

"I've heard the apartments around here are full, so where will they live besides Cedar Bluff?" the business owner asked.

"We have two apartment complexes (planned)," Williams said. "The one at Town Center will have 286; the ones at Watt Road, behind (Little Joe's Pizza) there will be 200 there.

"It is the same builder doing both — J.A. Fielder and Sons. They are local and live in Sequoyah Hills. They build high-end apartments all over the East coast," the Farragut mayor added.

"We will also have 90 new townhouses being built between McFee Park and Virtue Road," in the Grove at Boyds Station, one of two new subdivisions planned along McFee Road.